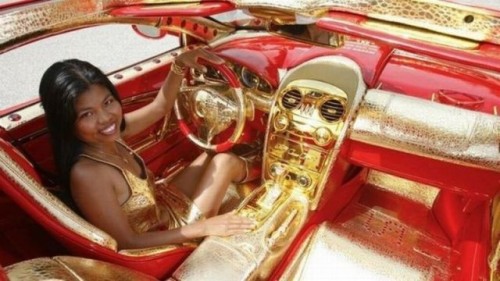 This supercar is owned by a Swiss businessman Ueli Anliker & is called "Anliker McLaren SLR 999 Red Gold Dream", the wheels and headlights are made of 24 carat gold beautifully painted in 25 layers of red paint with 5 kg of gold dust worked into it. The 5.4 litre engine has power boosted from 640 bhp to 999 bhp which gives the top speed of 210 mph (340 km/h).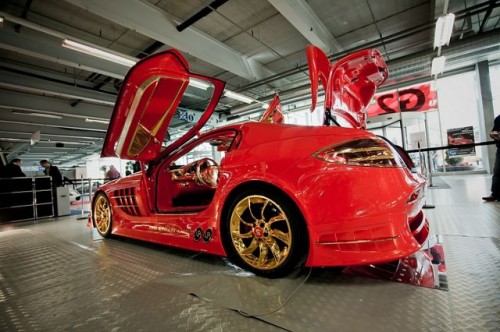 A team of professionals spent around 30,000 hours to build this car and have spent more then £3.5 million ($5.5 million) working on this vehicle.
This is now being sold for £7 million ($10.9 million).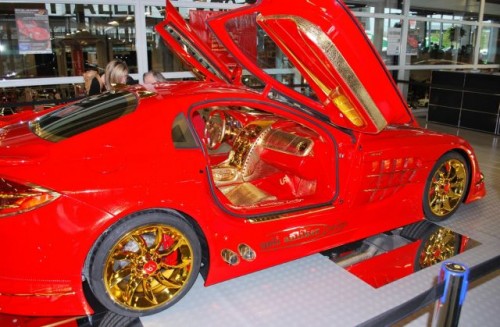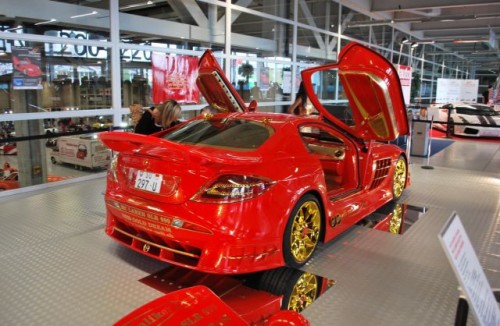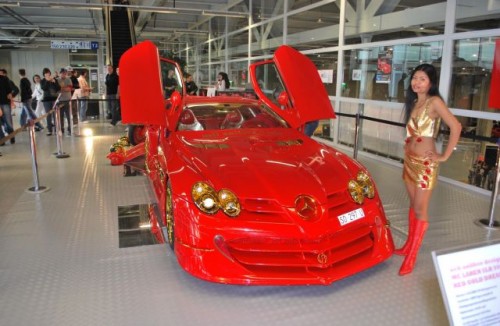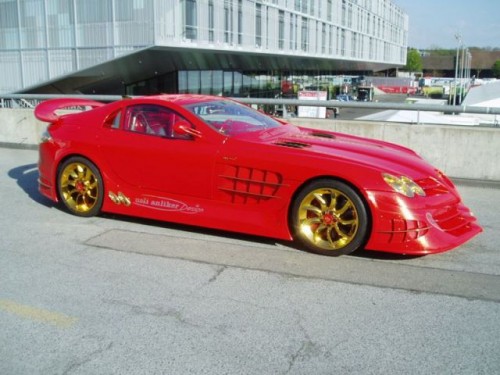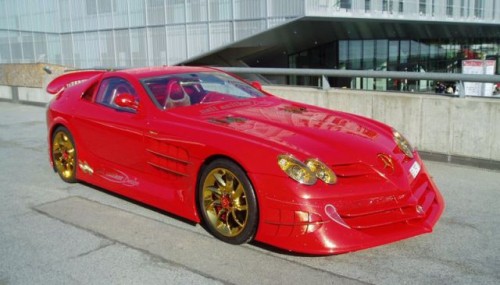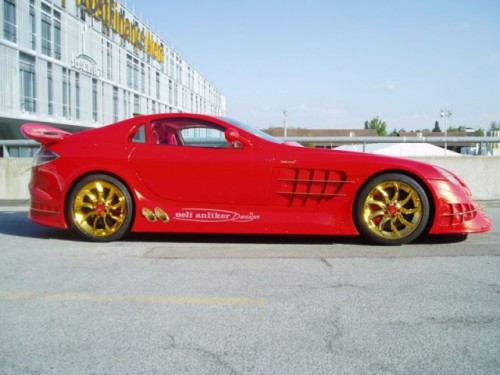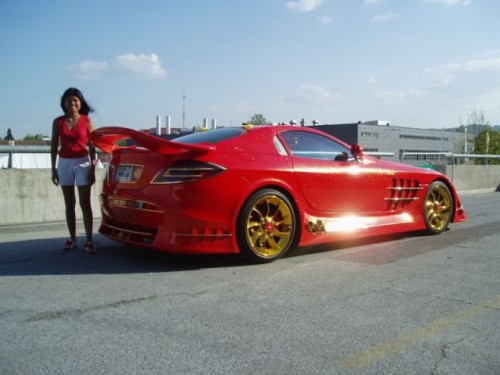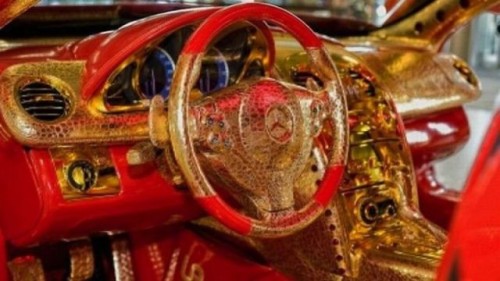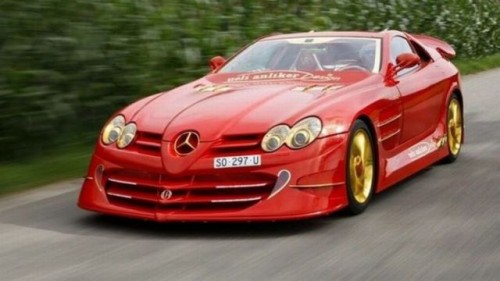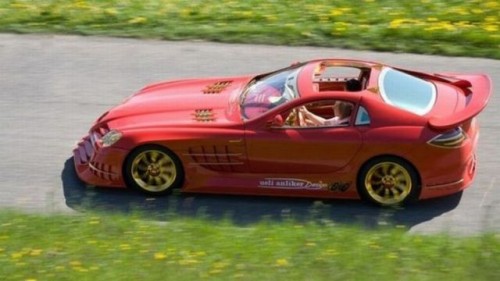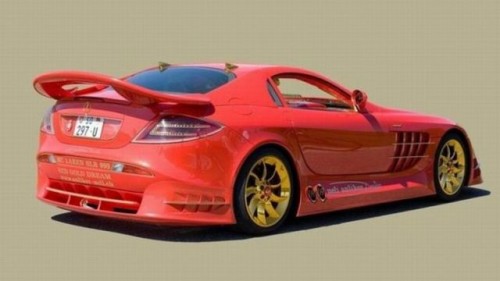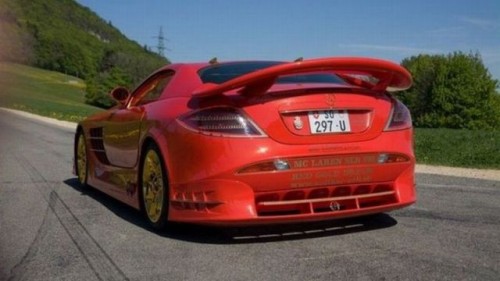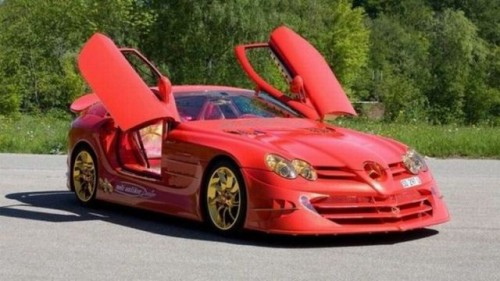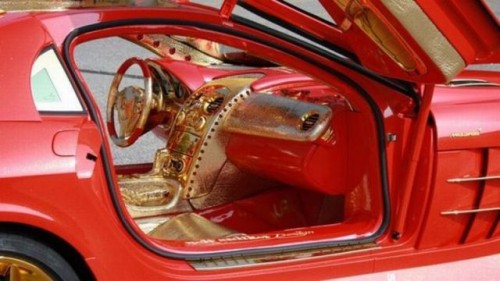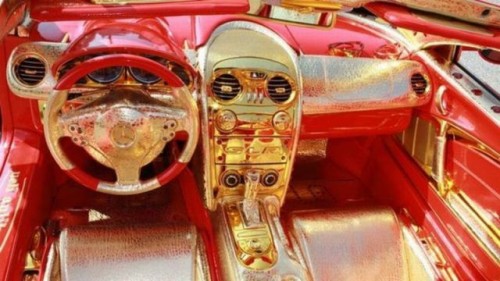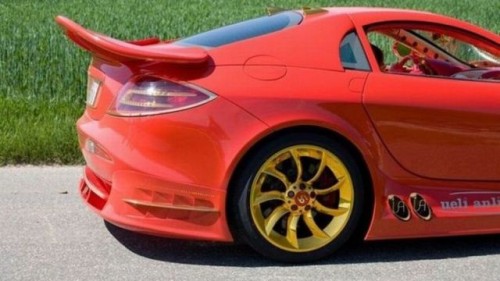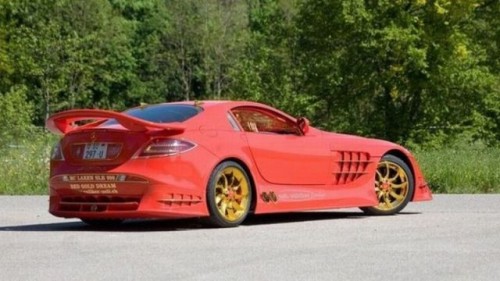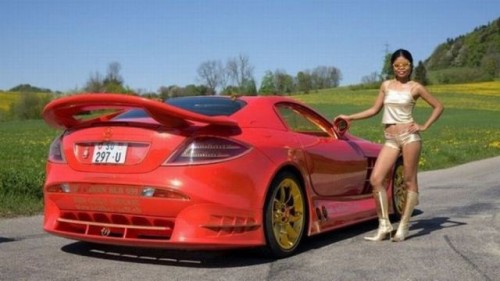 Source: dailymail.co.uk