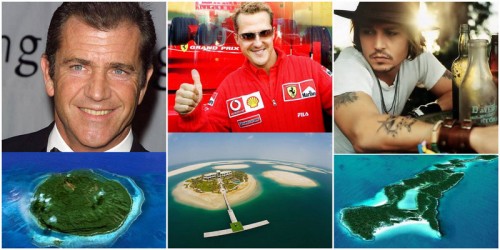 There is nothing more fun than owning your own island, it's like your own little kingdom. Many celebrities own such private islands!
1. Marlon Brando – Tetiaroa, French Polynesia, Tahiti Island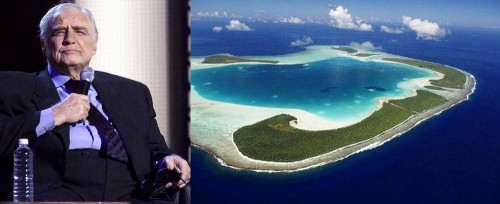 Marlon Brando's discovered "Tetiaroa" in 1960 while looking a place for film. Atoll is located at 33 miles (53 km) north of the island of Tahiti. The total area of Tetiaroa, 2.3 square miles (6 square miles).

2. Nicholas Cage- Leaf Cay, Bahamas.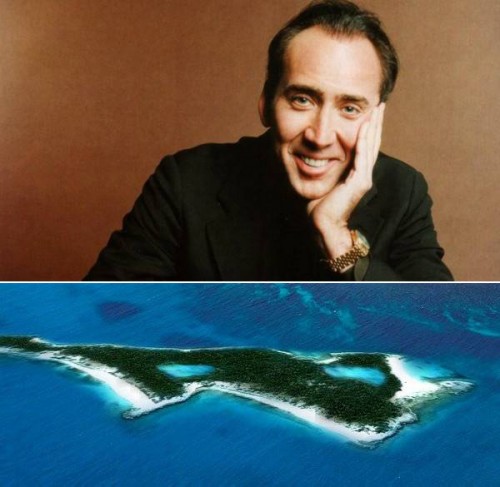 In 2006, Nicolas Cage bought the island in the Bahamas for $3 million. Prior to that, the actor has already belonged to a luxury home on a paradise island. leaf cay is a part islands with tropical palm trees, long sandy beaches and freshwater bodies of water. These 40 acres is just a copy of paradise on earth.
3. Johnny Depp – Little Halls Pond Cay, Bahamas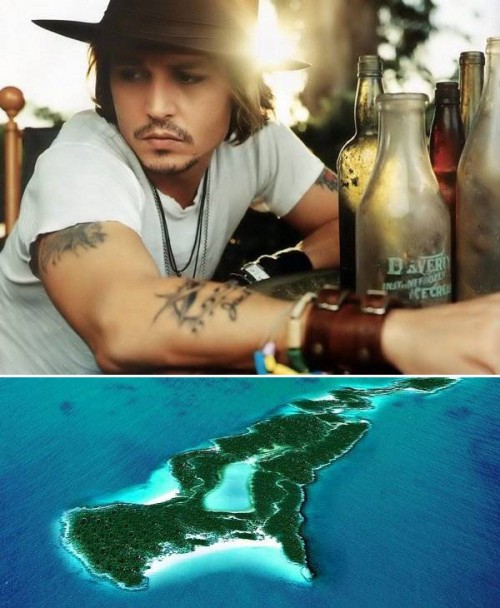 These 45 acres a mile long is a private island that is part of the Exumas Islands in the south of the Bahamas. The cost of the island is $ 3.6 million, here are the most beautiful coral reefs in the world.
4. Leonardo DiCaprio – Blackadore Cay, Belize



Leonardo DiCaprio bought this 2.2 miles long island for $ 1.75 million in 2005. It is a beautiful island with white sand beaches located near the famous Barrier Reef.
5. Celine Dion – Ile Gagnon,Quebec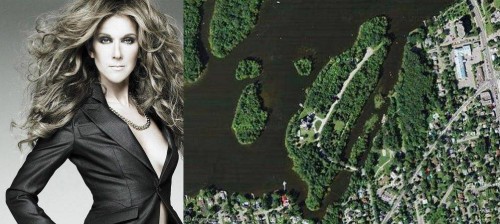 Singer Celine Dion Island is located in the Canada province of Quebec. A huge castle built in the French style is a landmark to local tourists.
6. Mel Gibson – Mago Island, Fiji.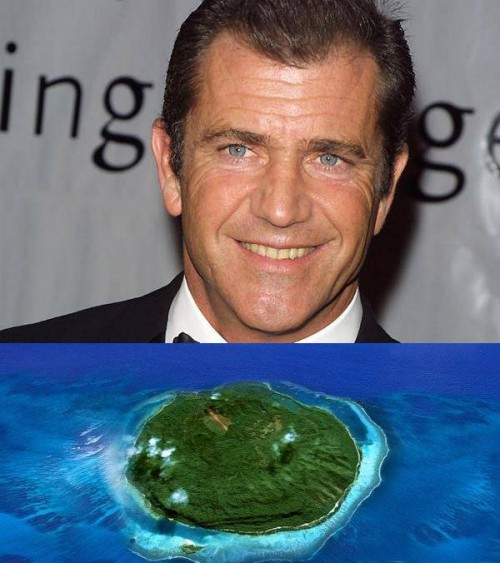 Mel Gibson, the Aussie by origin, has joined to the list of the owners of Fijian islands after the purchasing the Mago island in the in 2005, approximately for $ 15 millions. The island is 5,400 acres, which make one of the largest private islands.
7. Ricky Martin- Island in Angra dos Reis, Brazil



The island was bought by the Latin pop singer Ricky Martin in 2008 for $ 8 million.
8. Michael Schumacher – An artificial island in Dubai.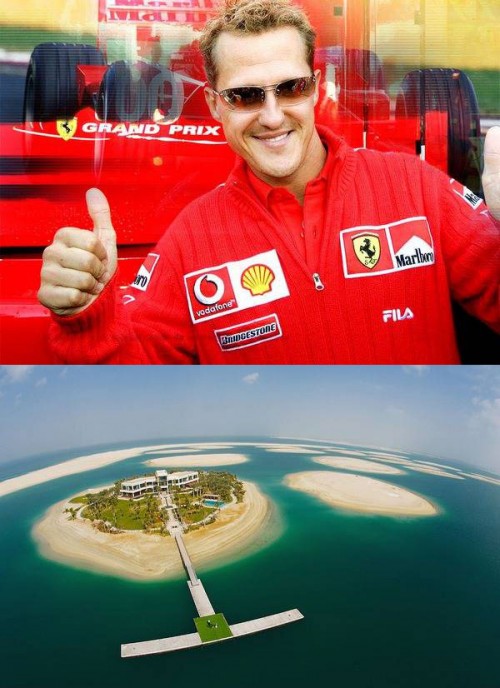 This island was given gift to Michael Schumacher by Dubai crown prince Sheikh Mohammed bin Rashid Al Maktoum and it worth is $7 million.
9. Robin Williams – an island in the Pender Harbor, British Columbia.



Star of countless comedies and dramas, Robin Williams bought the island in the Pender Harbor, British Columbia, Canada.
10. Shakira – Bonds Cay, Bahamas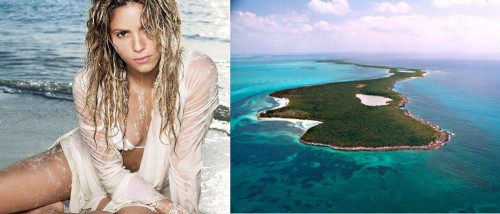 This is a huge 700 acres Bonds Cay, Bahamas island owned by Shakira and the cost is $ 16 million.
11. Eddie Murphy – Rooster Cay, Bahamas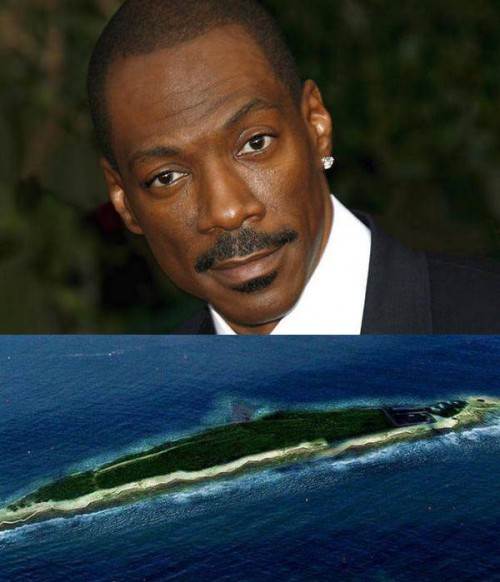 Eddie Murphy is one of the highest paid actors and bought this small Rooster Cay island in the Bahamas in 2007 for $ 15 million.
12. David Copperfield – Musha Cay, Bahamas.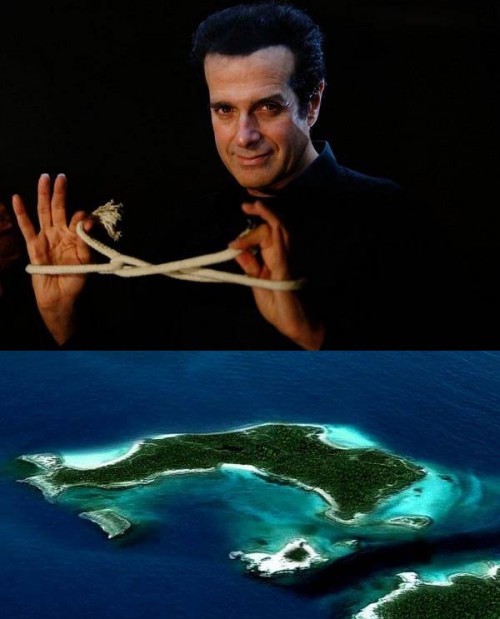 Magician David Copperfield owns four islands in the southern Bahamas for $ 50 million. Musha cay is 150 acres mile long, where the owner has created a private resort. He rents the Musha resort for $ 325,000 per week.