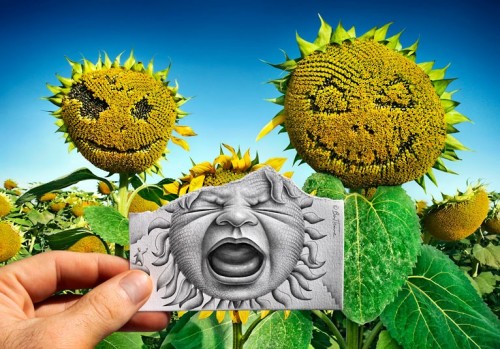 Belgian artist Ben Heine combines photographs and sketches with pencil, to create a truly amazing work. He said: "I find a suitable landscape, make a drawing, and then do a photo and combine photos with a picture."


In his writings, Ben sometimes incorporates real-world places with fictional living creatures or fantastic architecture. "I like the imagination required to work," he says.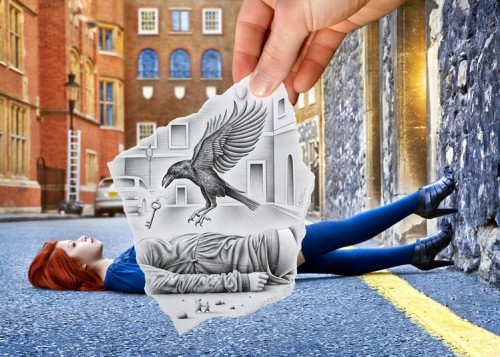 Composition «Pencil Vs Camera 57″, filmed last year in London. Model Karolina Madison lies on the pavement, and on her sits a bird.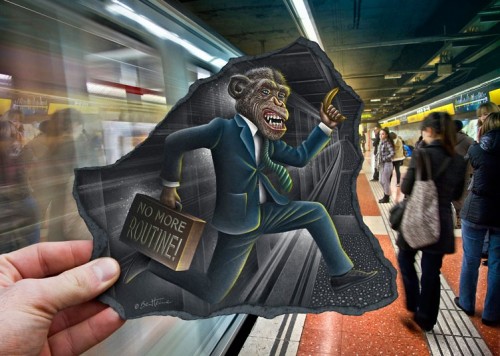 Ben, who by profession is a journalist, but currently working as an artist in Brussels, who has recently achieved his goal – completed the one hundredth of the account composition. For his work he used the street scene in London, Spain, Tunisia, Belgium.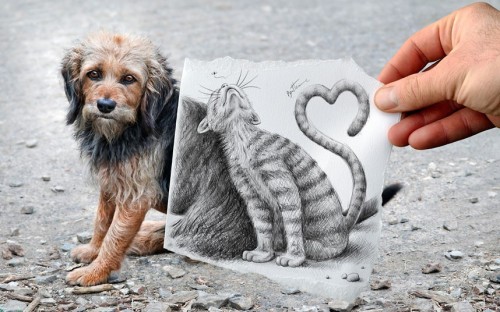 He said: "I started this project, which combines photography with drawing in 2010, and now he is coming to an end. A few months ago, i first started doing colored sketches – before they were exclusively black and white. "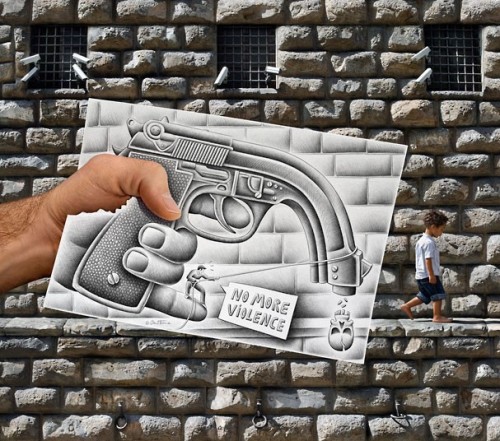 Ben has put his work in the project «The Art Movement». The exhibition will be held in the Avenue Bar in St James, London, and will run until June 16.