1. Cunninlynguists-Oneirology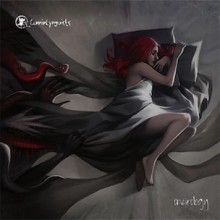 This is one album that I listen to all the way through every single day. Cunninlynguists are definitely one of my favorite hip hop artists of all time. Their lyrics are clever, witty and thought provoking. The beats are out of this world. This group is so incredibly talented, it sucks they don't have a larger fanbase because I would love hearing them on the radio.
Oneirology is such an incredible album. Oneirology is the study of dreams. This album definitely makes you feel as if you are in a dream. Each song leads into the next like it is one big dream. There are so many great songs on this album. If you are a fan of hip hop, then you definitely have to give these guys a try. You definitely won't be disappointed.
Best songs:
1. Hard as they come
2. Get Ignorant
3. Enemies with benefits
2. Kno (from Cunninlynguists)- Death is Silent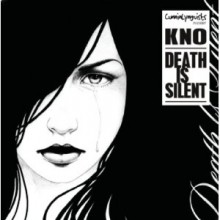 If you enjoyed Cunninlynguists, then you will absolutely love this album.  Kno has made an instant classic with this one. I actually like this album better than Oneirology. Once again, I listen to this album every day. The great thing about these two artists is that the beats count just as much as the lyrics do. They take creativity to a whole new level and they really make it work. Another thing you will realize is that the songs are great by themselves, but become much better when you listen to them all at once.
Kno creates a story with this album. The album starts off really low and sad as if someone had literally just died. He hits on a lot of things related to death. The album slowly picks up throughout and eventually gets more up tempo and a huge mood change. It takes you through the journey of feelings when you lose someone you care about. You get the feeling of finally getting over it. It is crazy, you just have to listen to understand.
Best songs:
1. La Petite Mort (Come Die with Me)
2. Rhythm of the Rain
3. Spread Your Wings
3. Apathy-Honkey Kong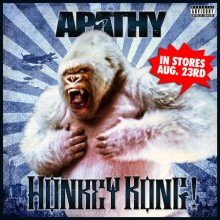 Apathy definitely caught my ear immediately. His lyrics are more gangster than the above, but doesn't mean he isn't as clever.  His flow is nuts and you'll find that a lot of his instrumentals will get stuck in your head for some time.  He has a lot of songs featuring some great artists. These artists fit right into the songs, and just improve the quality of each song altogether.
This is a good album that I listen to a few times a week. I'm surprised Apathy isn't more popular because he has music that sounds a lot like mainstream. This is definitely an artist that needs more exposure. I listen to this album while I am working on writing blogs, or programming at work. I find my head bobbing to it everytime.
Best Songs:
1. Honkey Kong
2. The Recipe
3. Albino Gorillas [bonus track]
4. Action Bronson- Dr. Lector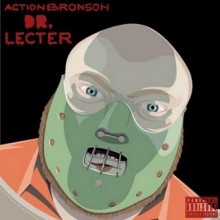 Action Bronson is straight up hilarious. He works as a very respected chef in New York. He often raps about food, and you'll see that throughout this album. He has decent lyrics and beats on this album. His flow isn't bad either. Most of the album is just Action Bronson and it doesn't have many songs that feature other artists.
Honestly, every time I listen to this album I get a good laugh. I have to be in the right mood to listen to this album, but I still listen fairly often. This album doesn't need to be listened to in any particular order.
Best Songs:
1. Bag of Money
2. Suede
3. Get Off My P.P.
5. Apollo Brown-The Reset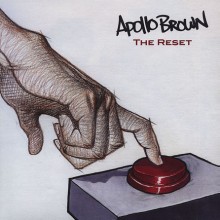 I can honestly say that there isn't a weak song on this album. The first time you listen to it, you may not like it. If you really listen to the words, you get the most out of this album. You won't find Apollo bragging about his women, cars and money like most rappers. He raps about some great topics, and it really is hard to pick a top 3.
Apollo Brown really delivers on The Reset.  Please realize this list is in no particular order! Just because I have Apollo Brown at 5 doesn't mean you should sleep on him! I'm telling you, this album is out of this world. The beats are very laid back and chill, and the lyrics are phenomenal.
He has an artist with him in every song, giving the album good variety. Apollo came to play on this one. Good work Apollo Brown.
Best songs:
1. Hungry
2. Lower the Boom
3. Beauty of a Day
About the author: Kuhlmad is 22 years old and graduated from the Bowling Green State University. He graduated with a Bachelors in Computer Science. He coaches youth football in his spare time and also likes writing blog posts for his website/blog and for other blogs as well. Find his blog at: The World of Kuhlmad