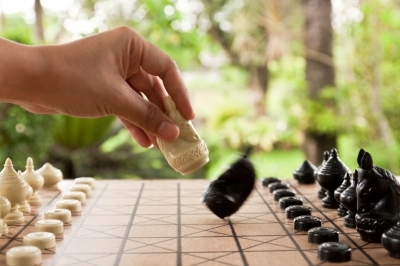 Guest post by Emily Murray
Forget the board games, there are plenty of games that one can play right online as a family. The family game night can go viral with the help of fascinating game sites. Check out the top 5 games to play below:
1. Family Feud
"Let's play the Feud", the Family Feud has been a family favorite since it began back in the 1970's as a television game show. Today, this wonderful game can be played with multiple players online. Now, players can play the Feud for free at Gamehouse.com. This website has the updated version and it provides a full version at no cost.

2. Checkers
Everybody loves checkers. There are many sites that have free games against the computer or another opponent. Have championships with members in the family and see who is first to say "king me". This old family classic will never go out of style. Websites like Pogo.com or Checkers.ws have free versions of the game.
3. Bingo
Most families love the song "Bingo" but the game is twice as fun. Sites like Online Bingo give many options for the popular game. This game site allows a person to deposit $20 to get started. There are large cash payouts and the games are super fun. Perfect for families or for adults, the money one makes in this game can make it like being in a real bingo hall.
4. Wheel Of Fortune
Pat Sajack may have made this game show famous, but now it can be played online by up to four players. A family will love playing the free version of Wheel of Fortune. It does not cost one cent to play this fantastic game at GSN.com. This site has over 70 free games to choose from, so when one is done playing Wheel of Fortune, the can select another great family game.
5. Deal or No Deal
One of the greatest games to play is Deal or No Deal. It has the element of drama and of course fun. Picking cases can be nerve wracking as one tries to avoid selecting the big dollar values. Playing this game free online is easy at Mofunzone.com or at NBC.com. Try to select the cases that will win the big bucks, these versions even come complete with a banker.
When it's raining or a family does not feel like going out on the town, family game night can be unique and different. There are numerous games that everyone can enjoy and never have to pay a dime.
Emily is a blogger who writes about a variety of topics. In her spare time, she enjoys playing online bingo as well as solitaire.