So, in the 12st century why are men sometimes so terrified to buy their loved ones presents? Is it the fear of buying the wrong thing and looking like an idiot to the one you want to impress, or is it down to simply not thinking about it! There are many men out there, in relationships with ladies they love that just can't muster the courage to buy them a special gift. We've put together a list of helpful tips and advice to help you along and get the lady in your life the gift she so deserves!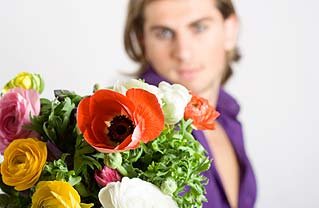 Getting the Timing Right
The first challenge you must consider is getting the ever crucial timing right. If you're buying a special gift for someone, you want to have maximum impact by giving it at the best possible time. Popular gift giving times might include an anniversary, a birthday or perhaps a promotion at work. If you know that an occasion is coming up, then plan your gift well in advance to make the most of the opportunity.
But what about the gift giving itself? You can make a normal gift seem extra special by pulling out the stops and making sure you time it perfectly! For maximum impact, why not consider the time between courses at a special meal, or maybe a romantic weekend away? Get this bit right and she'll love you forever!

Judging the Price
Nothing sends more shivers down the spine of a man than trying to make sure he spends an appropriate amount of money on his lover's gifts. It's a genuine conundrum! Get the price to low and she might pass you off as 'cheap'; spend too much and she might think you're trying to buy her love. So how the heck do you even start to get this right? It depends on many things such as the occasion itself. Does your gift suit the occasion or did you only think about the monetary value?
The best advice here is to forget about the price for a little bit and try to get a gift that really means something special. Chances are, if you give a gift that truly means something the small matter of price should fly out the window!
Getting Handy
Only the bravest of male souls should ever attempt making their loved one a gift. If you're good with your hands and can knock together something fancy, then go for it; a homemade gift is a guaranteed smile maker! If you're DIY skills are on a par with Homer Simpson, then what about making a nice home cooked meal. This is definitely a great option for cranking up the romance and it's also nice and cheap!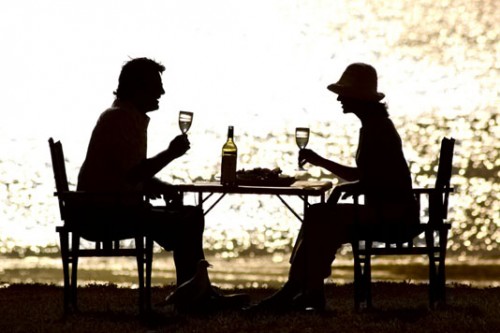 Absent Minds!
Let me tell you from experience; forgetting to buy a gift is far worse than buying the wrong one! True fear should definitely be reserved for forgetting birthdays, special days and woe betide the man who forgets the first anniversary. Having said that, if you manage to forget the first one you'll never forget another date for the rest of your life!
About the Author: When not failing at desperate romantic attempts, Andrew Penner writes for The Jewellery Boutique who specialise in contemporary jewellery including pendants, bracelets and rings.