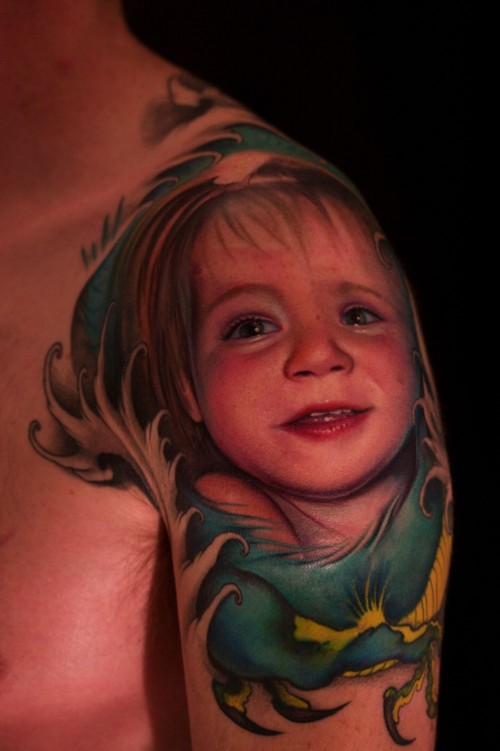 This is a portrait worked into a dragon that wraps from shoulder to back. Amazing work of art and realistic too!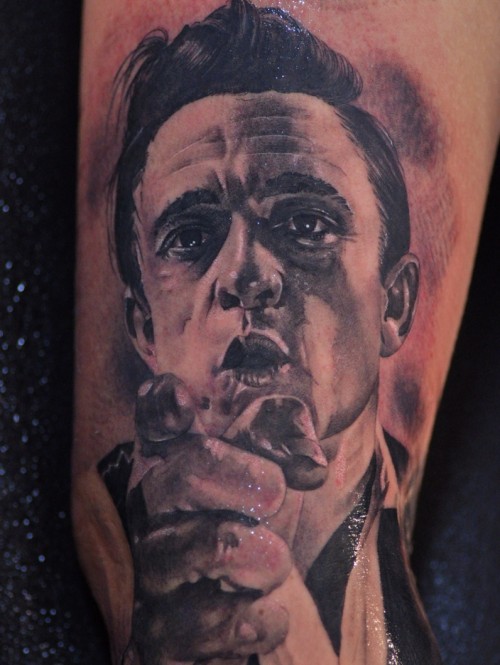 I know what you're thinking, "Wu Tang title for a Johnny Cash portrait tattoo? Really Julene?" Yes, really. Wu-Tang and Johnny Cash are totally the same level of amazing, decades and genre differences aside.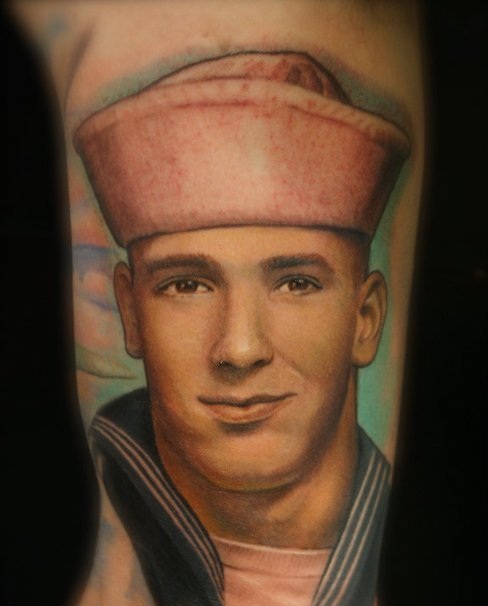 Each time I see an old timey portrait tattoo, I hope there's a photo hanging on a wall somewhere with the exact same face & color composition. Surely I'm not the only one?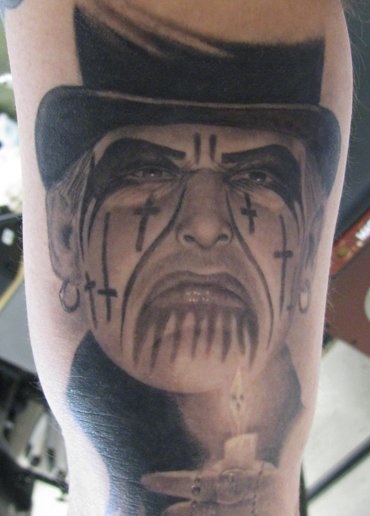 …because King Diamond does it better.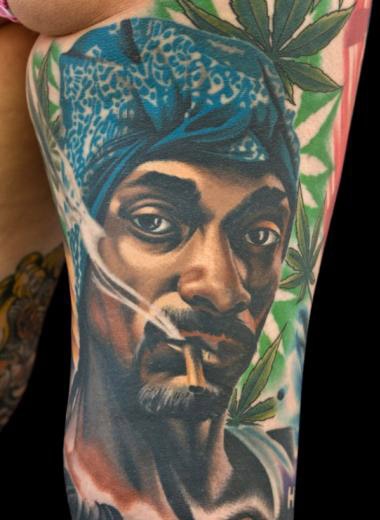 If you're going to get a tattoo that in any way relates to weed, you must make it at least this awesome. But there's more than just weed to be seen in this amazing leg sleeve!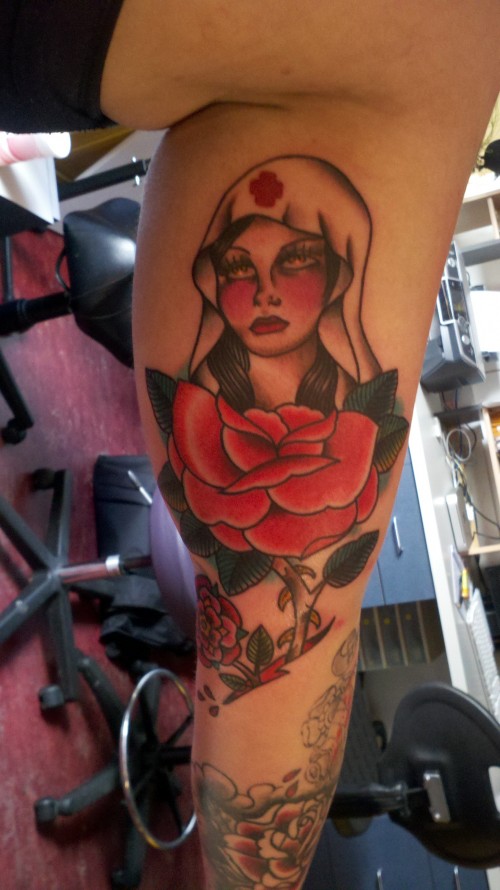 An amazing depiction of the "Rose of No Man's Land" Getting jealous!!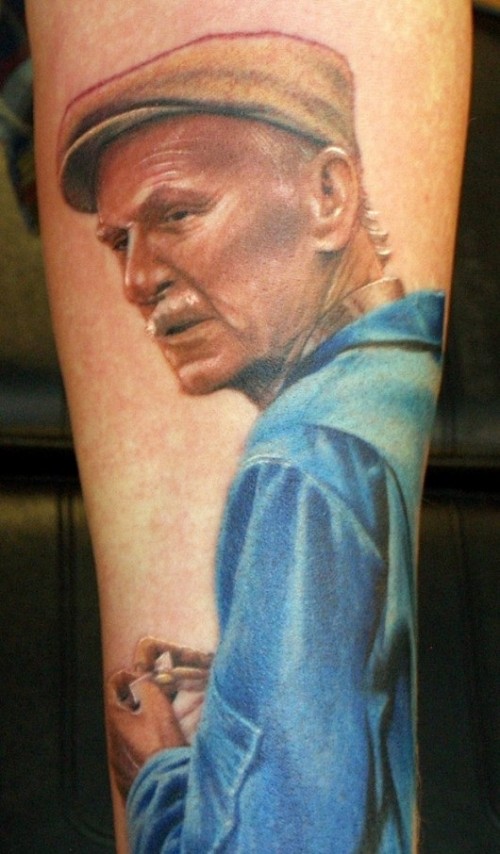 A grandfather pic on the sleeve certainly makes for a great portrait tattoo. Grandpa love to die to for…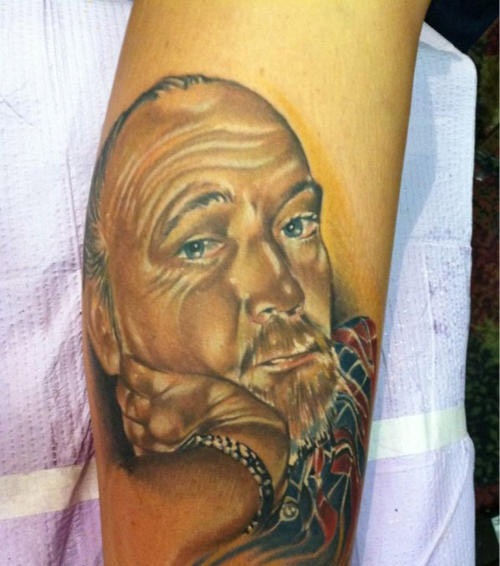 Another amazing creation of grandpa Fred on the sleeve…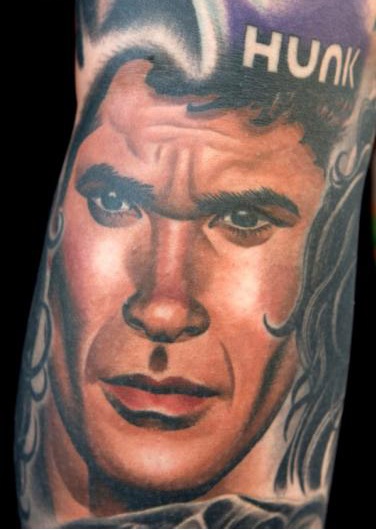 Another portrait that makes me have one for myself!