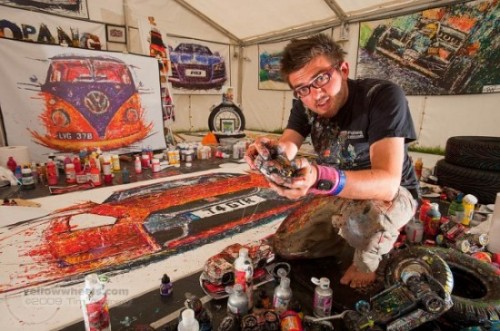 Photo via Yellow Wheels
This guy, Ian Cook, makes paintings in some unique ways! He dips the remote control car in paint and drives the car on the sheet to make some cool paintings.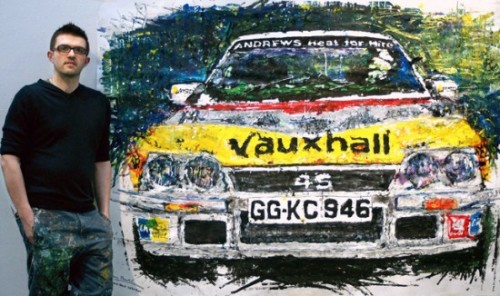 Photo via Automobiles Review
The 28 years old artist had created an amazing way of painting style known as auto drawing.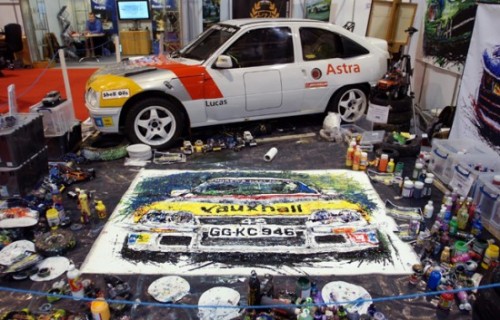 Photo via Automobiles Review
He said he wanted to become an unique artist in the world by making paintings by remote control cars. Ian Cook also said he was mad of anything with wheel so he decided to take this step.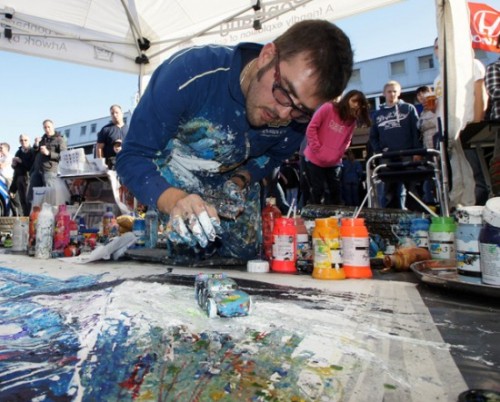 Photo via Newslite