Halloween is just a week away! Have you already come up with a costume idea for your kids? Here are some clever costume ideas we found that work best for twins but could also work if you have kids with a small age difference.
Salt and Pepper Shakers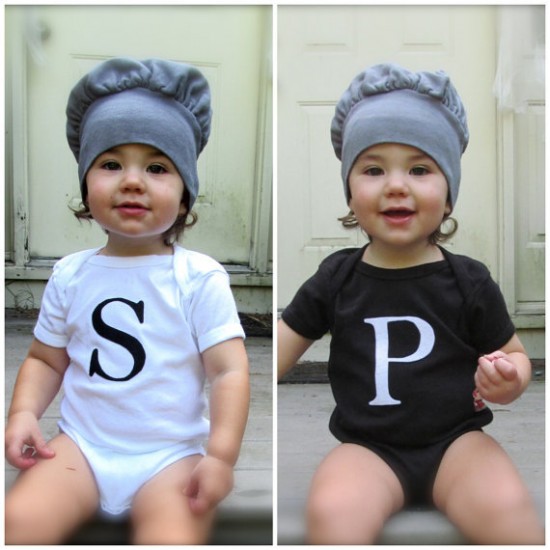 This salt and pepper shaker kid costume is perfect for twins. It comes with 2 costumes, one salt and hat, one pepper and hat.
Hot Air Balloons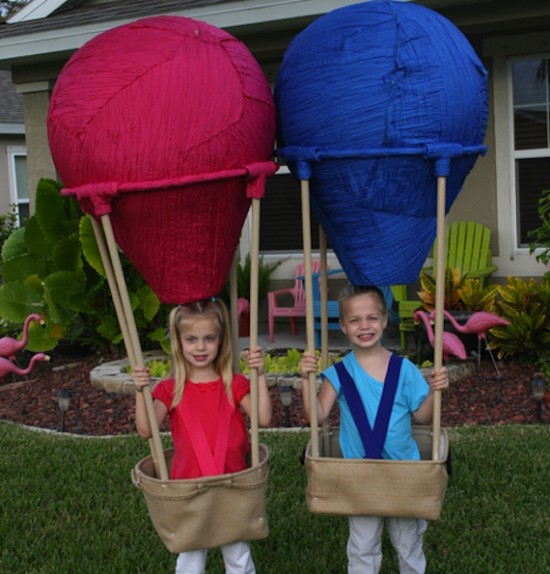 You can use a beach ball, an upside down lamp shades, lots of duct tape to hold them together, and then connecting them all together using zip ties and PVC pipes. You can use any kind of basket you can find. It makes the perfect costume for 5-10 year old kids.
Credit: Costume Works
Lego Twins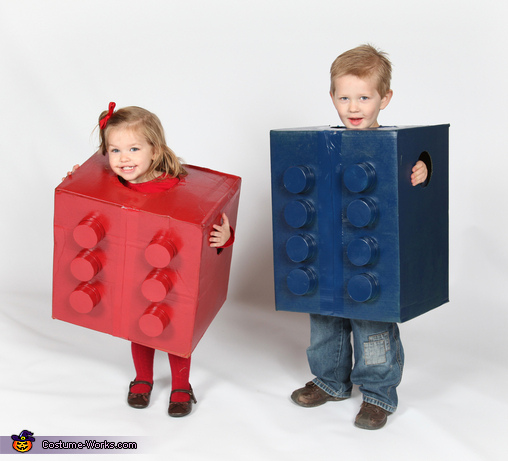 Cut holes in a cardboard box for arms on the each side, and one of top for the head, and cut the entire bottom portion so the costume can be easily put on and taken off. Buy some small round paper boxes and glue them to the front, and finally paint the box with any color you like.
Credit: Costume Works
Peanut butter & jelly twins costume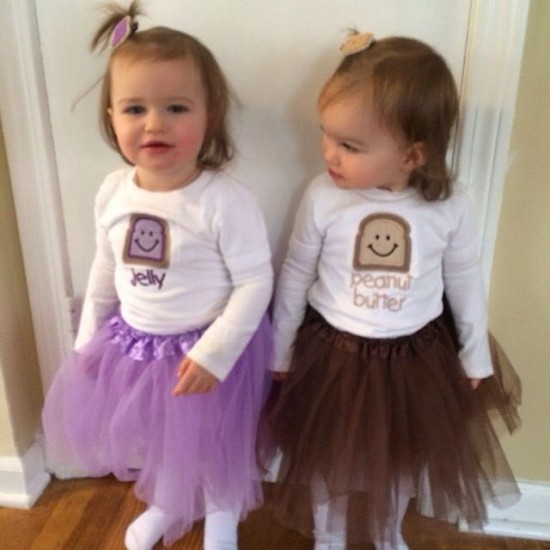 Via pinterest
A Pair of Flip Flops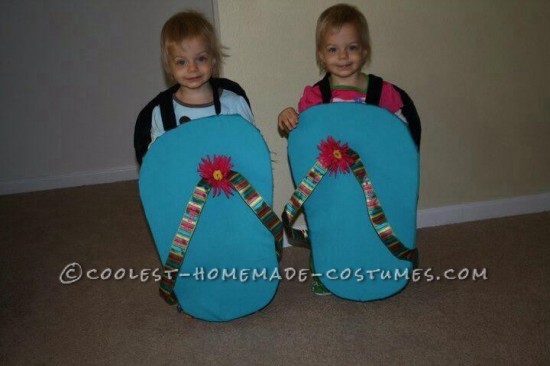 Instructions and credit: Coolest Homemade Costumes
Magician and Rabbit-In-A-Hat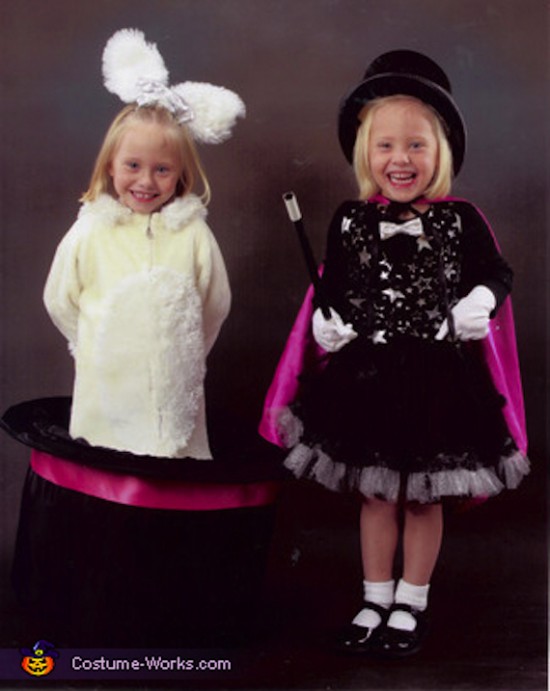 The bunny hat is made out of hampers. The bunny costume is recycled from a very large poodle toy. The magician's costume is made out of a black long sleeve shirt. And you can buy the hat here.
Credit and more detailed instructions: Costume Works
There are so many other Halloween costume ideas for twins on Pinterest, here and here, and some other Halloween costume ideas from FunCage:
– 16 Last-Minute Halloween Costumes for Lazy People
– 18 Totally Awesome Kids Halloween Costumes
– Homemade Halloween Costumes For Kids
– 35 Amazing Halloween Costumes
– 20 Funniest Dog Halloween Costumes