Banpo Bridge Fountain, Seoul, South Korea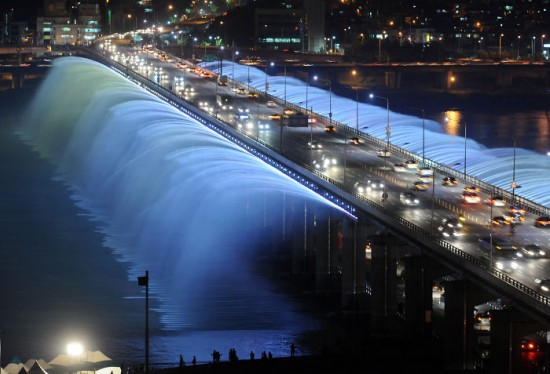 The Moonlight Rainbow Fountain, which was installed in 2009 on the Banpo Bridge, is the world's longest bridge fountain according to the Guinness World Record. There are close to 10,000 LED illuminated nozzles that run along both sides of the Banpo Bridge. The water for the fountain is pumped directly from the river and continuously recycled. The bridge has 38 water pumps and 380 nozzles on either side, which draw 190 tons of water per minute from the river 20 meters below the deck, and shoots as far as 43 meters horizontally.

Fountain In Dubai Mall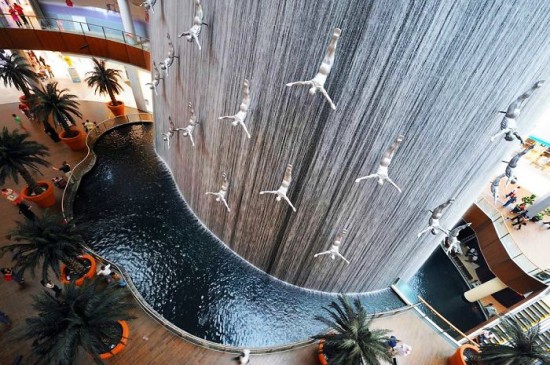 Designed by Singaporean architects, the waterfall is intended as a gateway for several waterfront restaurants planned for along the Burj Dubai Lake area, which will feature the Dubai Fountain, a water, light and music spectacle, 275 meters high, and about 25 per cent larger in area than The Bellagio Fountain in Las Vegas.
Giant Tap in Aqualand, Puerto de Santa María, Spain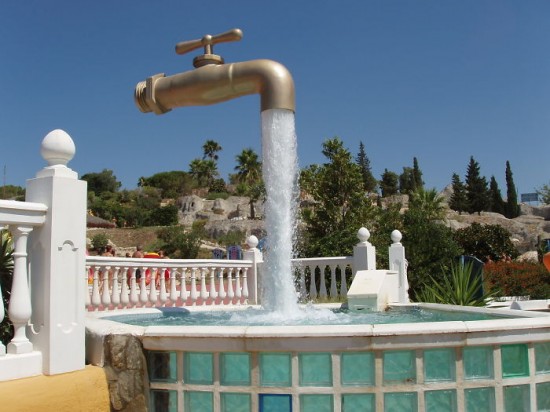 The floating faucet fountain is a really simple but clever illusion. The mysterious tap hovering above a pool an endless supply of water gushing out of it from seemingly nowhere is actually supported by a transparent tube in the middle of the water column which not only holds the faucet, but pumps water from below.
Magic Fountain, Barcelona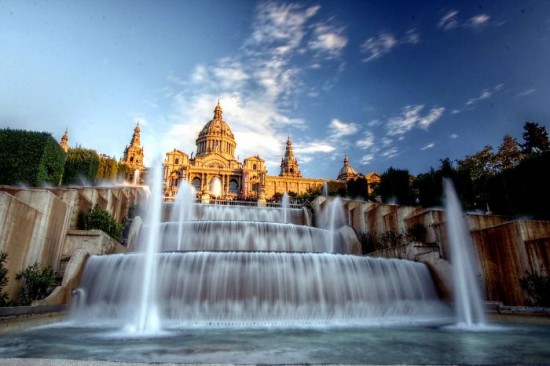 The magic fountain of Montjuïc first opened in 1929 for the Great Universal Exhibition. The designer, Carles Buigas, submitted his plans just one year before the exhibition but with the help of over 3,000 workers the project was born less than 1 year later.
The magic fountain is a spectacular display of color, light, motion, music and water acrobatics – if you mix all these elements together in just the right combinations, you end up with pure magic! (barcelona-tourist-guide.com)
Swarovski Fountain, Austria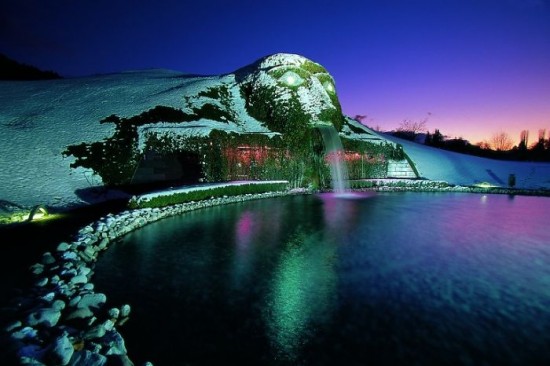 This giant fountain is built into the side of a hill, right at the entrance to the Swarovski Kristallwelten's (Crystal Worlds) indoor theme park in Wattens, Austria.
Gardens in the Alcazar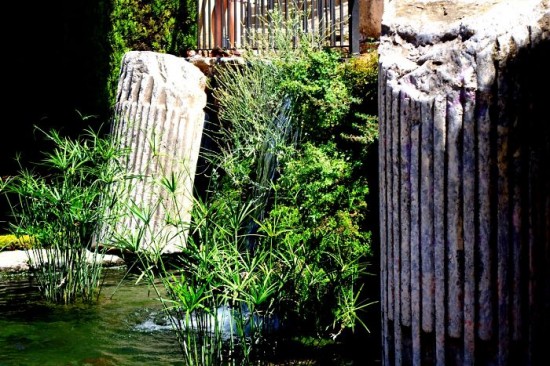 "flower" Fountain, Corralejo, Spain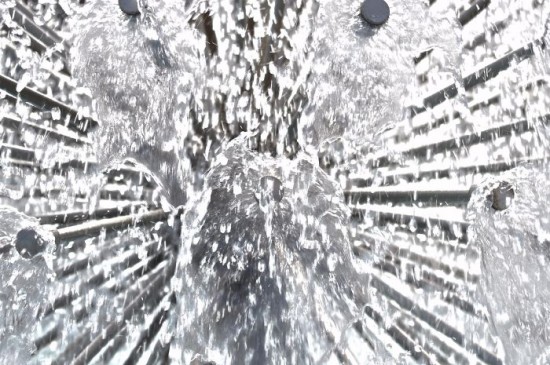 Millennium Park Faces Fountain In Chicago, Il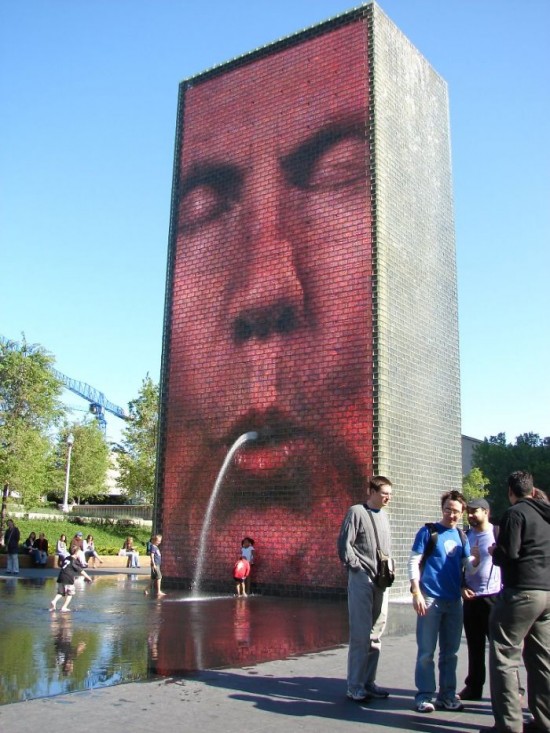 Mustangs By Robert Glen, Las Colinas, Texas, Usa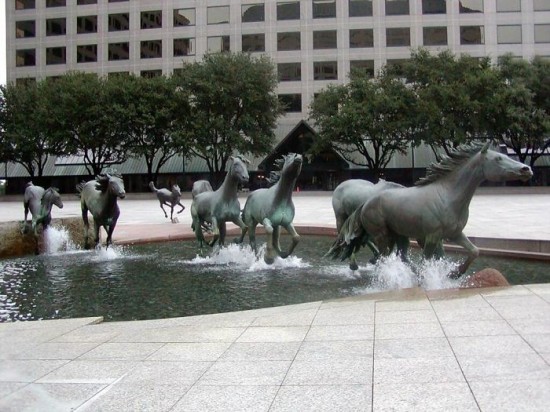 Pineapple Fountain, Waterfront Park In Charleston, South Carolina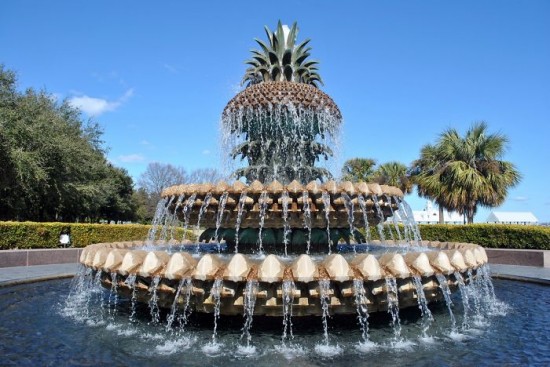 Metalmorphosis, Charlotte, North Carolina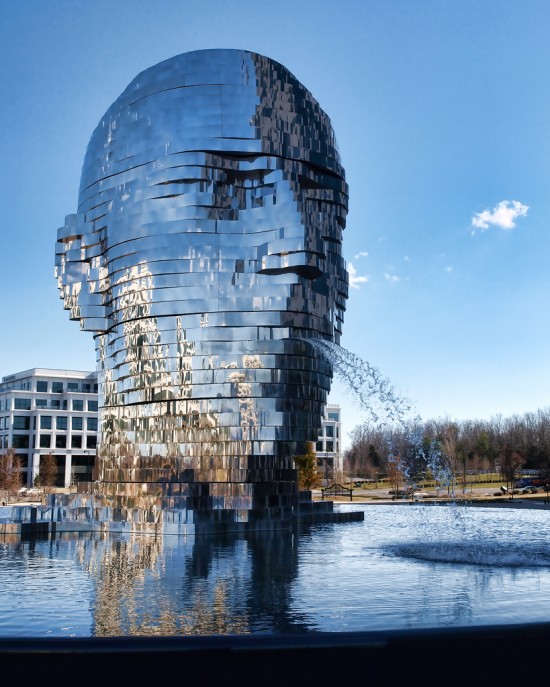 Fountain in Rose Square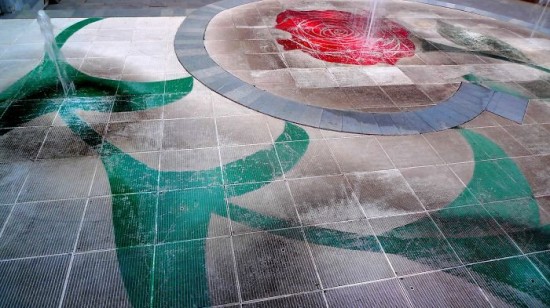 Ship Fountain In Valencia, Spain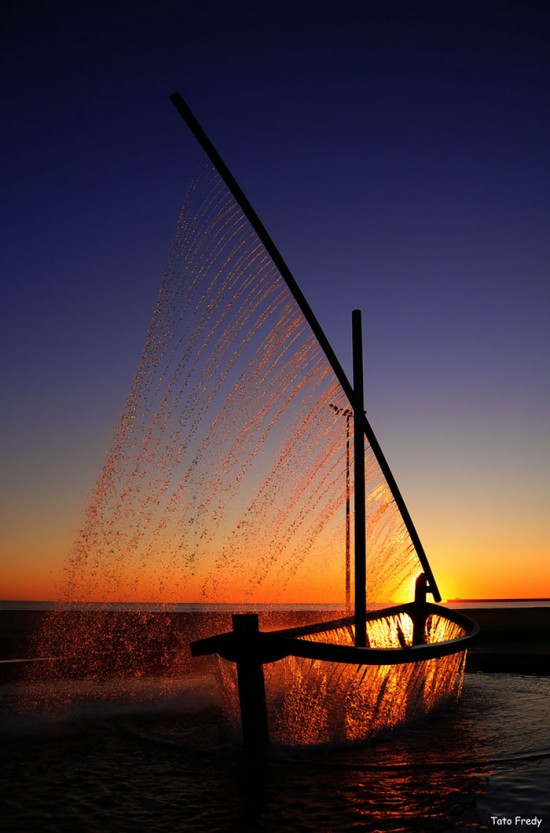 Old Piano Turned Into Outdoor Fountain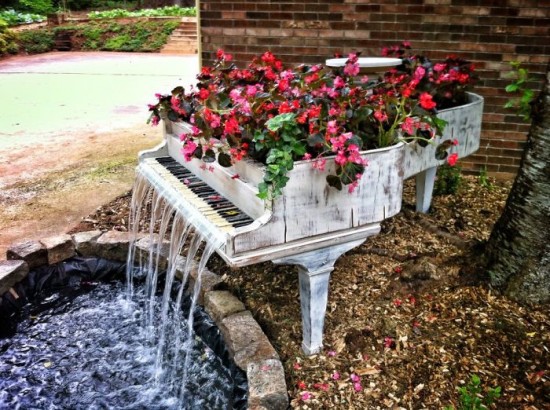 Stockholm Sweden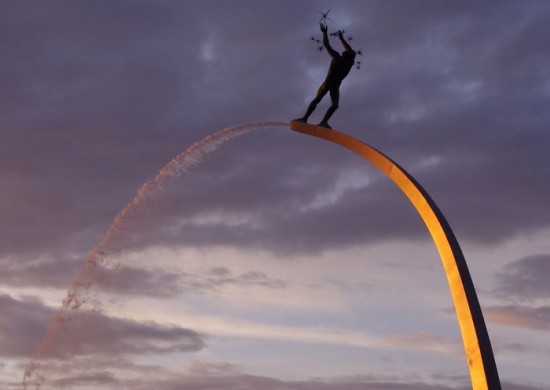 Vomiting Fountain, London, Uk