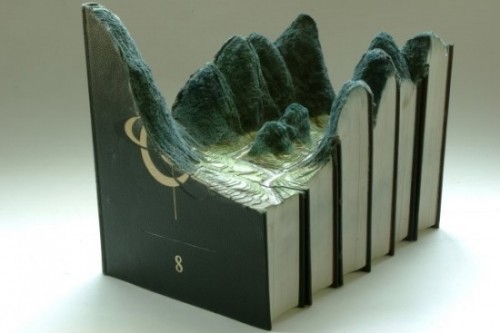 Are you thinking what to do of the fat books that are lying on your shelves??
Just carve them in landscape as Guy Laramee is doing from quiet a some time,
Guy Laramee An interdisciplinary artist is doing this for last 30 years.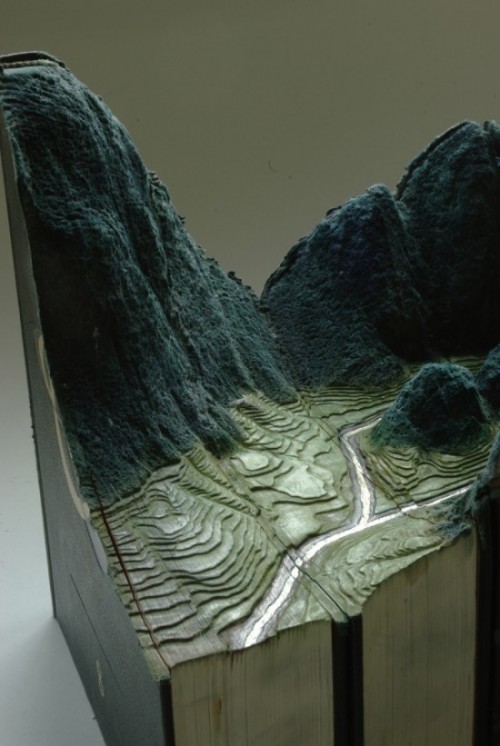 His other activities includes stage writing, stage directing, contemporary music writing, musical instrument design and building, singing, video, scenography, sculpture, installation, painting and literature.
But he became more famous for his book sculpture work.
He received more than 30 grants and was awarded by the Canada Council for the Arts the Joseph S. Stauffer award for musical composition.
His work has been seen and heard in Canada, United States, Belgium, France, Germany, Switzerland, Japan and Latin America.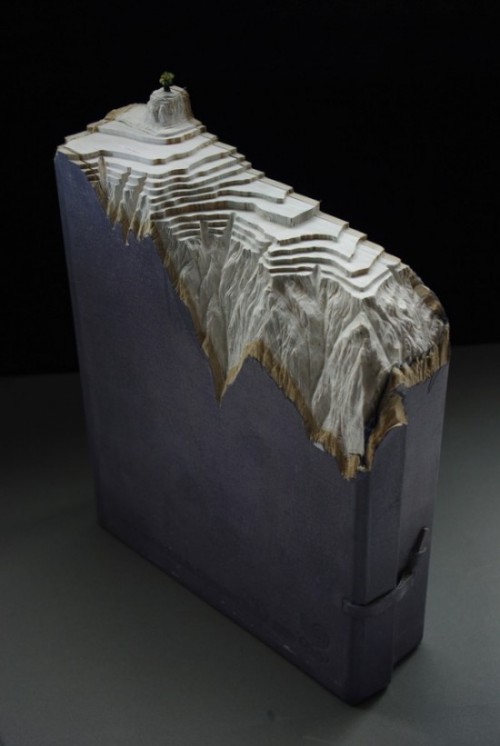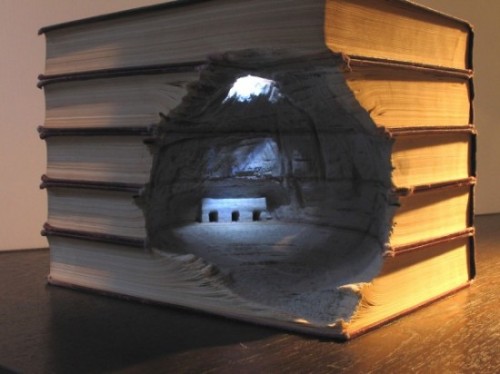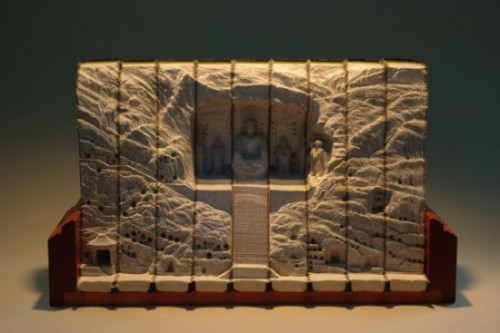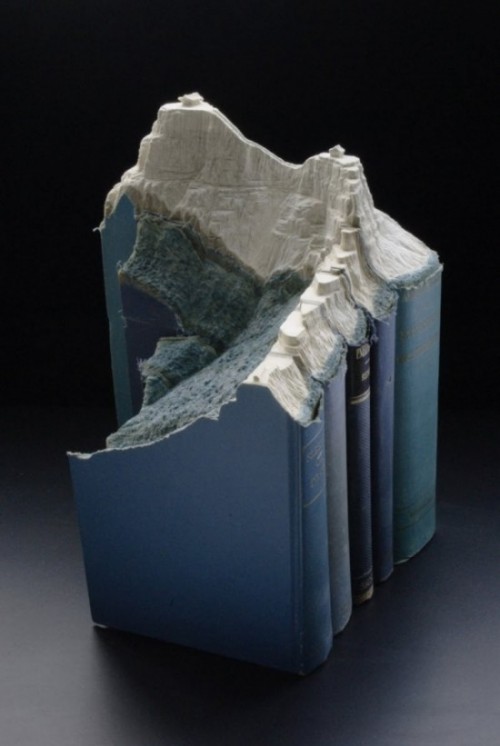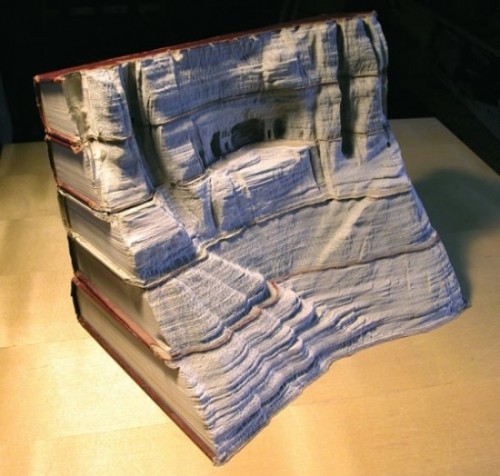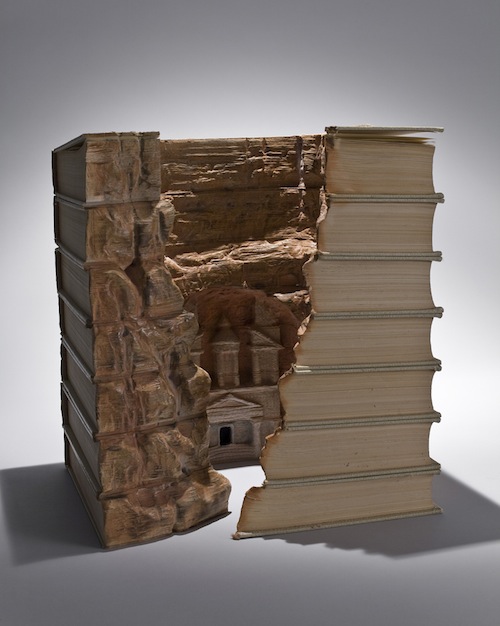 Photos © Guy Laramee