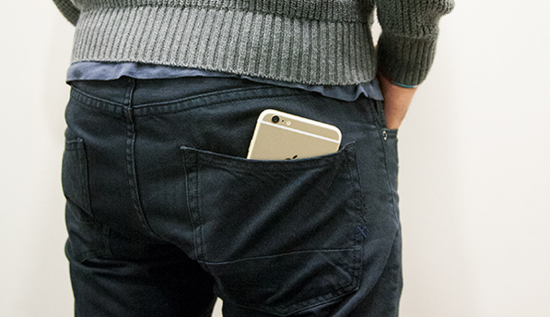 It seems like just about every brand out there is trying to take advantage of Apple's nightmare! Recent reports indicate that the new iPhone is prone to bending! Apple says only 9 people have reported their iPhones being bent but a quick search on Twitter says otherwise. Nonetheless that is big problem for Apple.
The first company to take a jab at Apple was, of course, Samsung!
Curved. Not bent. #GALAXYNoteEdge pic.twitter.com/OTPIYlI07f

— Samsung Mobile (@SamsungMobile) September 25, 2014
Followed by HTC and LG!

Designed to withstand the most demanding environments. Like your pockets. #HTCOneM8

— HTC USA (@HTCUSA) September 24, 2014
Our phone doesn't bend, it flexes…on purpose. #bendgate pic.twitter.com/d1DudxDQgf

— LG USA Mobile (@LGUSAMobile) September 24, 2014
Shots fired!!
Even Nokia jumped on the bandwagon!
https://twitter.com/NokiaHomebase/status/515108380365836289
But it wasn't just technology companies, here are some non-techies taking advantage of #bendgate.
Dear Apple… #BendGate pic.twitter.com/XJ8zVEUog9

— Heineken NL (@Heineken_NL) September 25, 2014
Safe in your pocket, safe in your mouth. #BendGate #6Plus pic.twitter.com/0hZbOpGEqW

— Slim Jim (@SlimJim) September 24, 2014
WARNING: Whataburger WILL bend if left in your pocket. #bendgate pic.twitter.com/wXcUpfVFoS

— Whataburger® (@Whataburger) September 24, 2014
We don't bend, we #break.
#bendgate #iPhone6plus pic.twitter.com/uippCg4kCi

— KITKAT (@KITKAT) September 24, 2014