Today We offer you to watch the cockpit of space shuttle through virtual. Rare footage from Ben Cooper – cockpit of the space shuttle "Endeavour" in front of one of the last flights.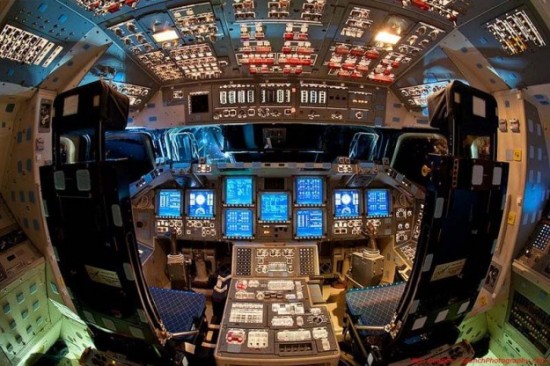 Just a few weeks after these pictures were taken, at 9:58 am May 11 shuttle "Endeavour" was turned off for the last time.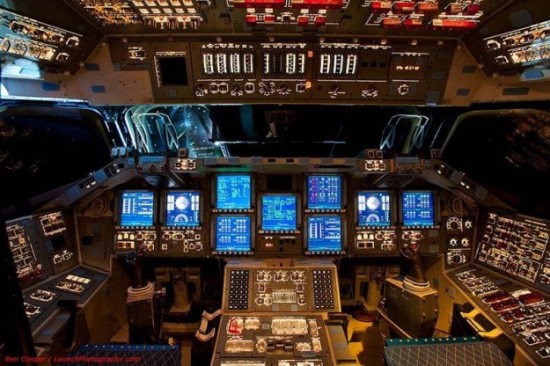 Ben Cooper – a freelance photographer and a former NASA photographer, who now works in Florida.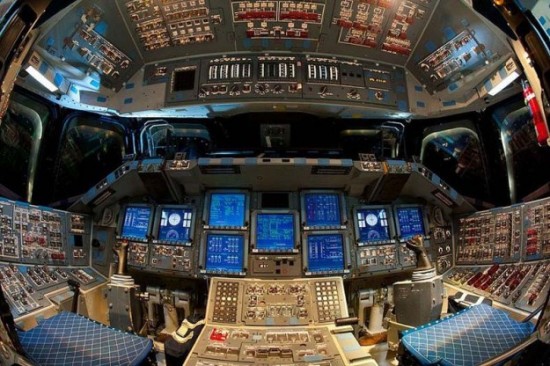 He took more than 100 missions and launches.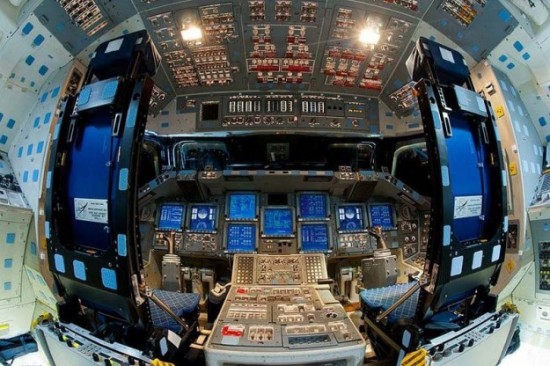 The last few years of the shuttle program, he photographed for NASA and led a team of photographers at the Kennedy Space Center.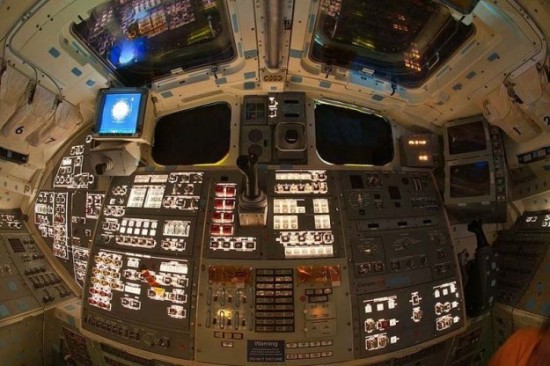 His job was to photograph the appearance of shuttles and orbiting aircraft, as well as take pictures for distribution, including various awards ceremonies.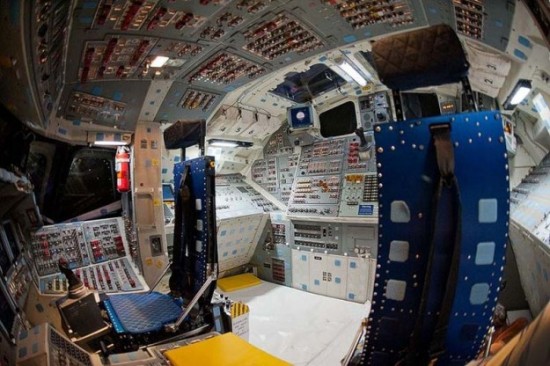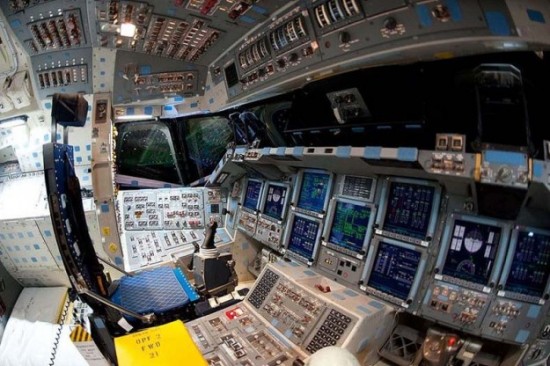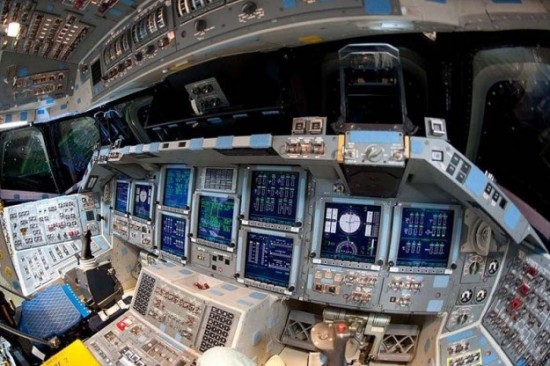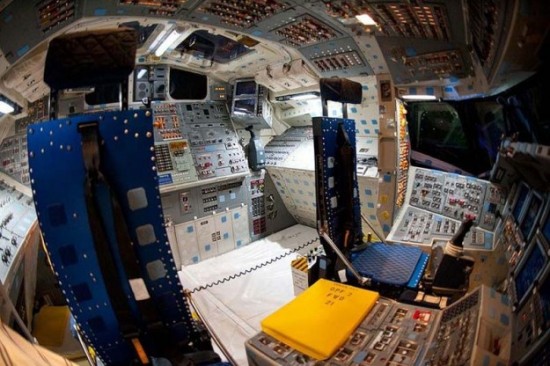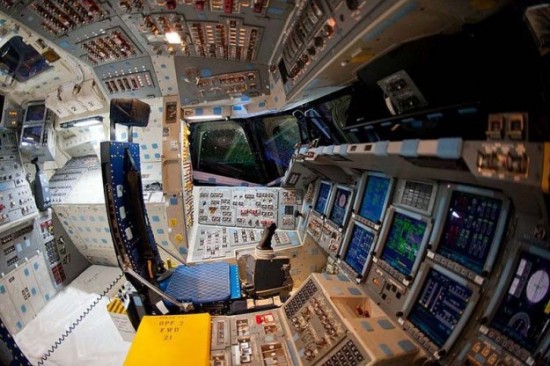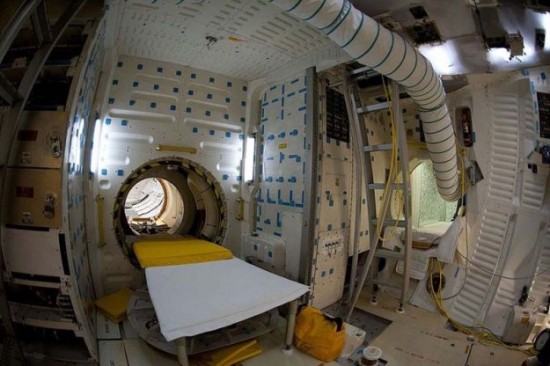 In the pictures below you will see the middle deck without the cabinets and safes.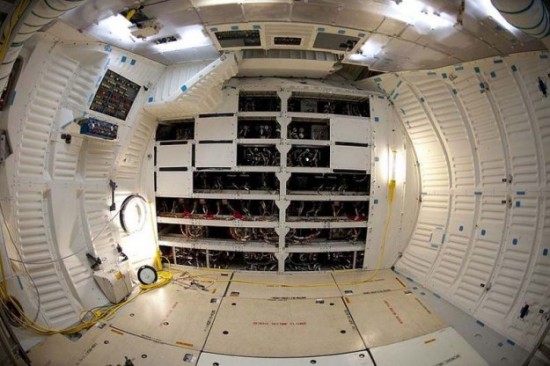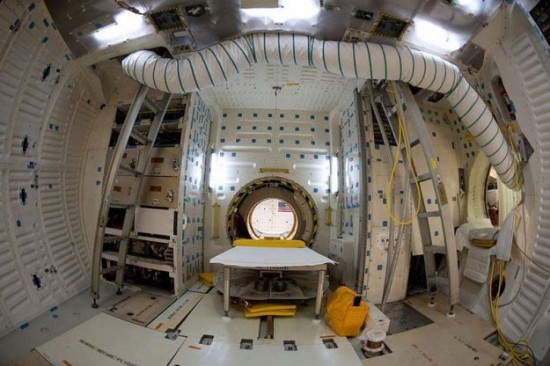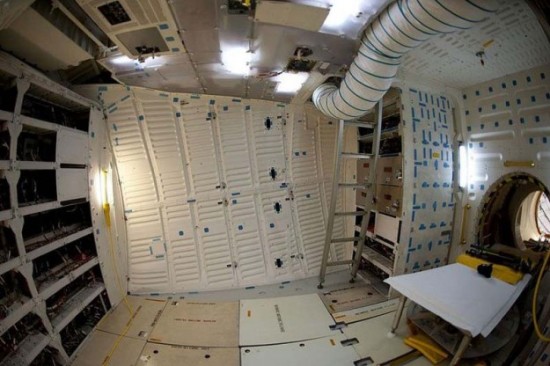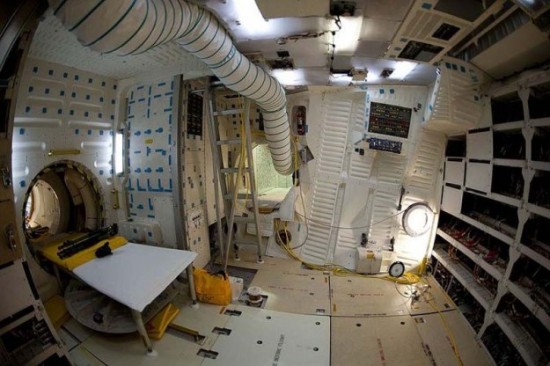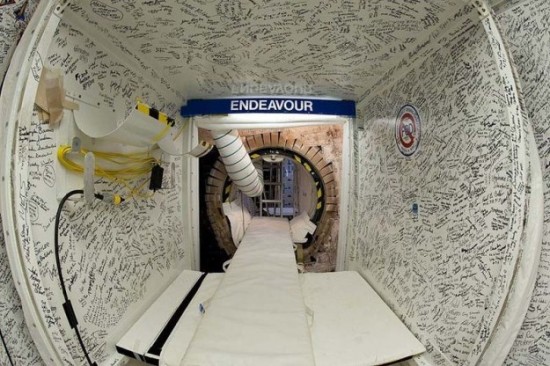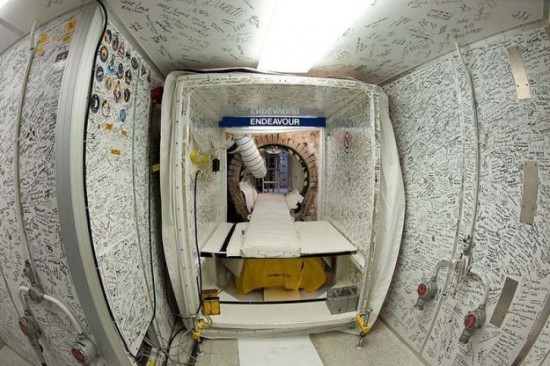 And this – the assembly and testing building to prepare the orbiter, the walls of which have left their autographs thousands of employees of the space center.