This year the eyes of the world were on London during the Olympics, but this past weekend, the facial hair follicles were pointed toward Wittersdorf, France. The competition was held in the town Vittersdorf near Mulhouse in eastern France.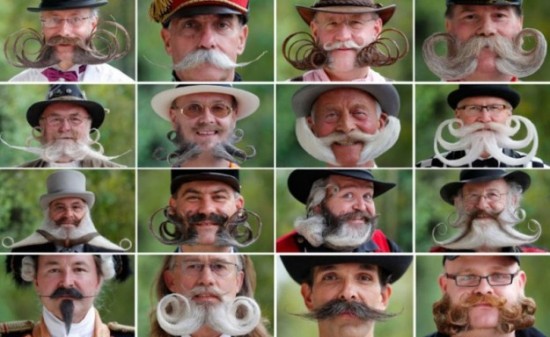 The small community in the Alsace region was the site of the European Beard and Moustache Championships, where Europe's best growers meet for a facial hair face-off.

Bidder twists his mustache with a special roller, and a hair dryer.
48-year old German hairdresser Elmar Weisser, shows his beard in the shape of a stork. Mr. Weisser has won the competition beards in 2011, and this year won second place in "freestyle"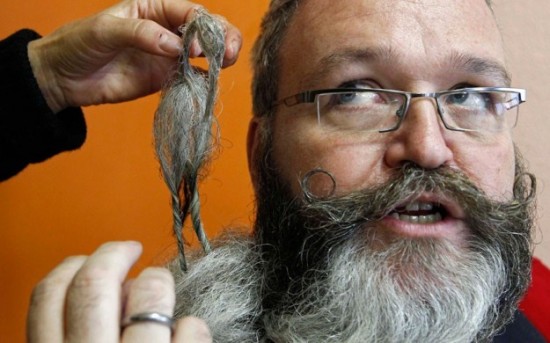 Elmar Weisser wife helps him prepare for the competition.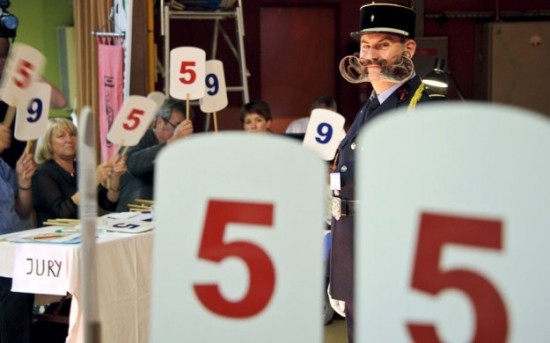 Judges will evaluate the participants.