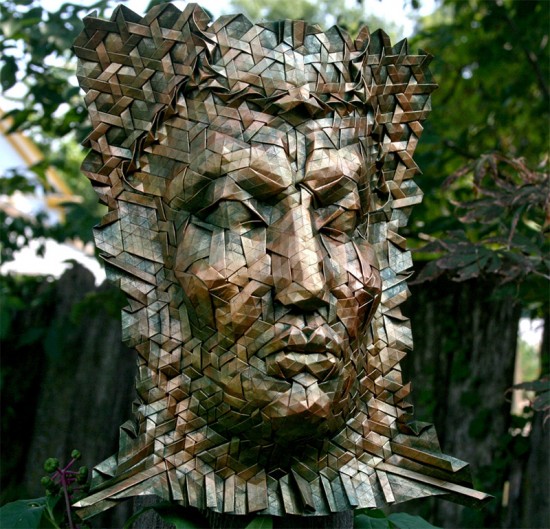 In forms that seem inspired by cast bronze or pewter sculptures, but with incredible geometric textures, these folded masks are made entirely from single sheets of paper by origami artist Joel Cooper.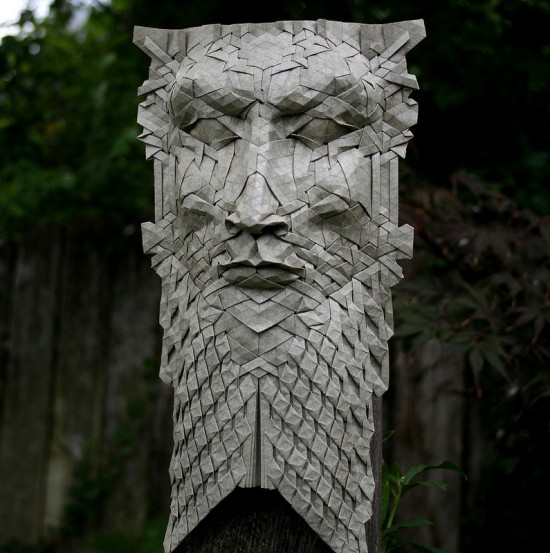 Cooper uses a method of folding called tessellation where an elaborate grid is first folded into a hexagon-shaped piece of paper, a process he goes into great detail in this blog post.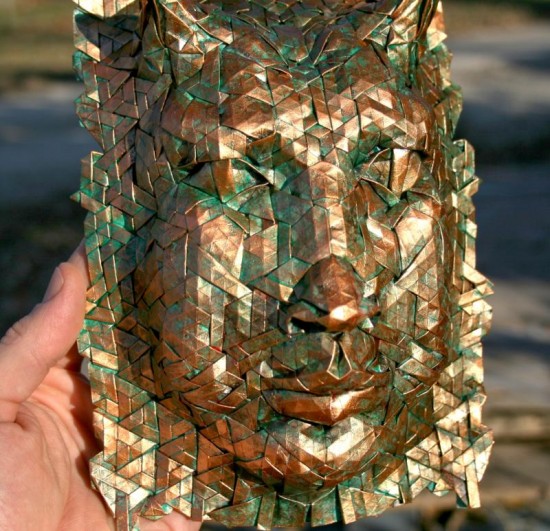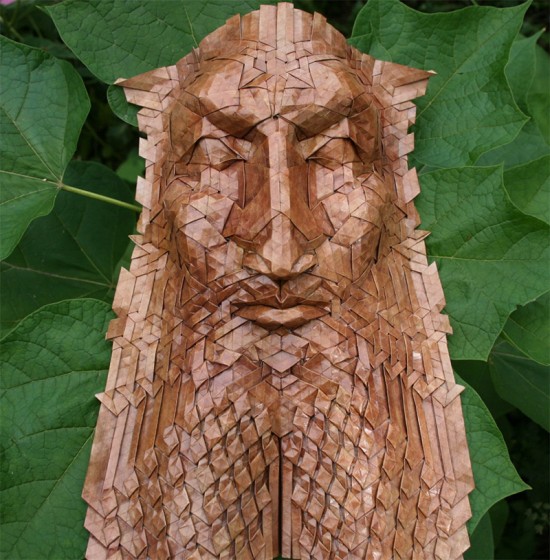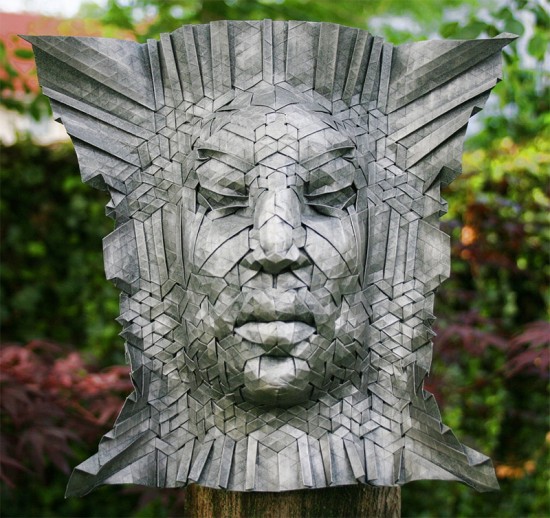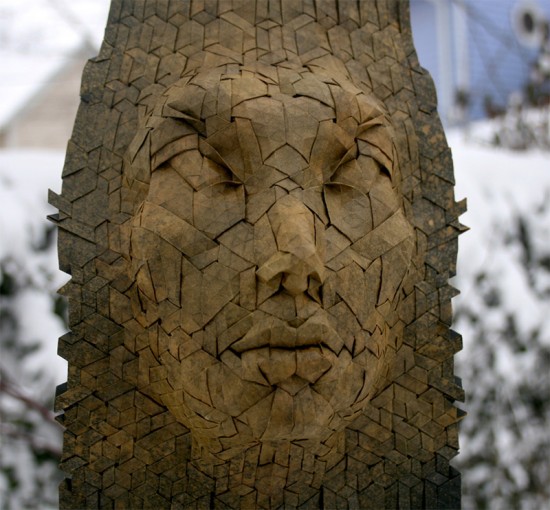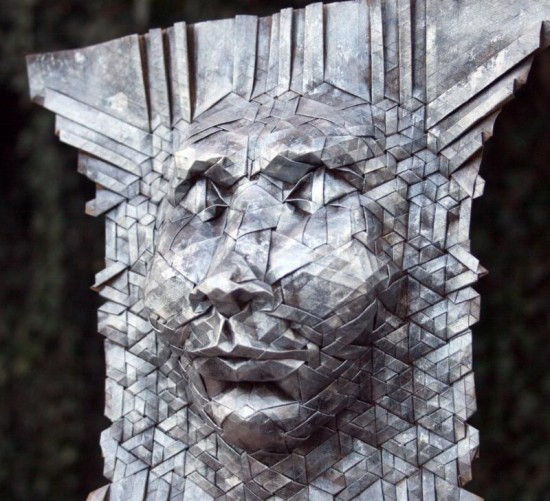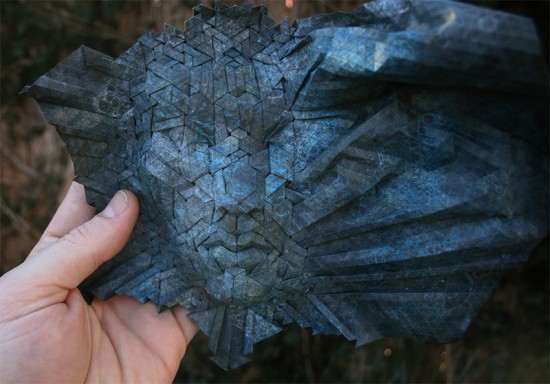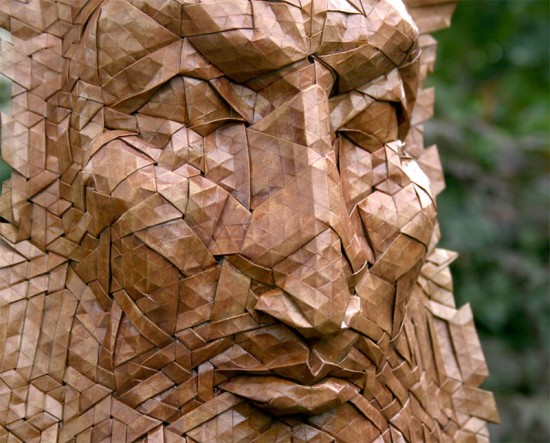 The back of the same mask: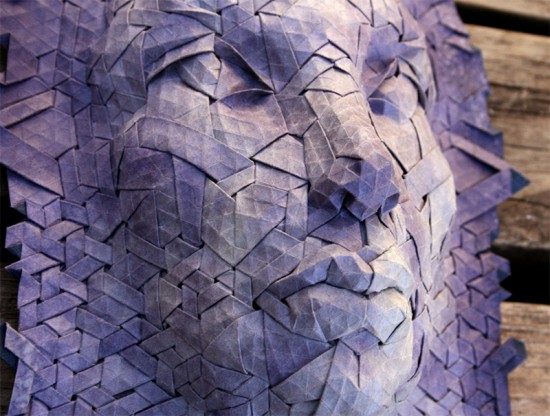 You can see (and purchase) more of his work over on Zibbit and Etsy.
Via: thisiscolossal.com