The Amazing sculpture of three giant fish installations located on the Botafogo Beach in Rio de Janeiro, Brazil. plastic bottles are used to make this sculpture.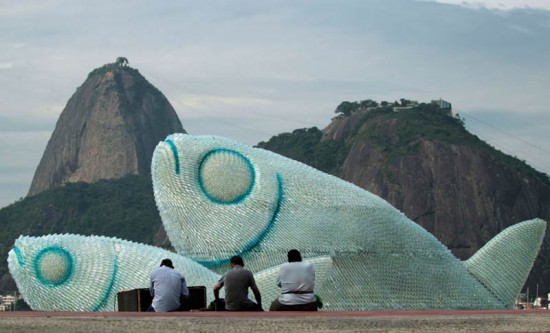 A sign next to a sculpture based on a play on words, and says "Change your attitude!" Or "Dispose off your attitude!".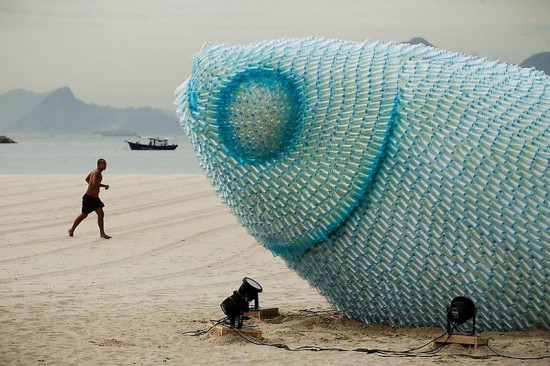 Giant fish gives the message that recycling plastic bottles is a major problem that persist in last few decades, and shows the importance of recycling in the problem of environmental pollution.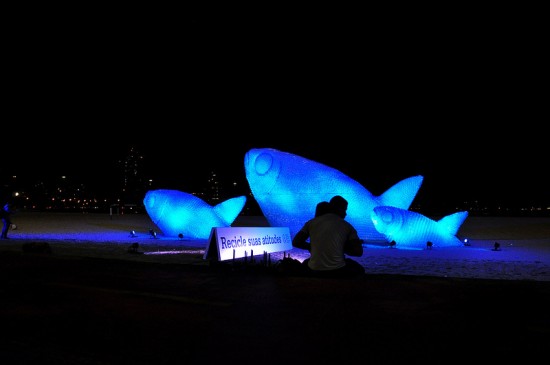 It says that we can, to a certain extent, maintain the environmental balance.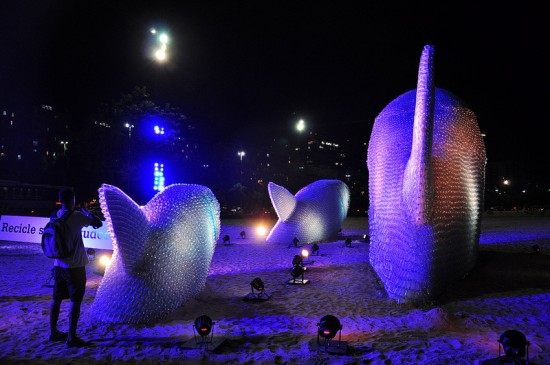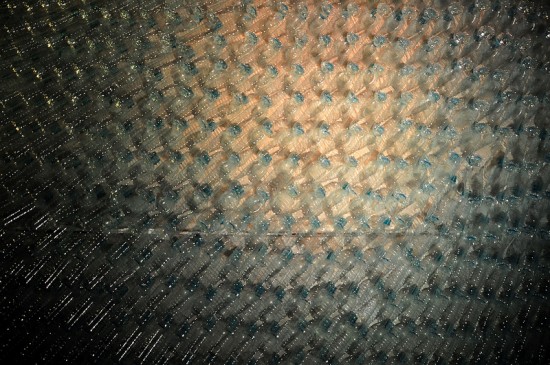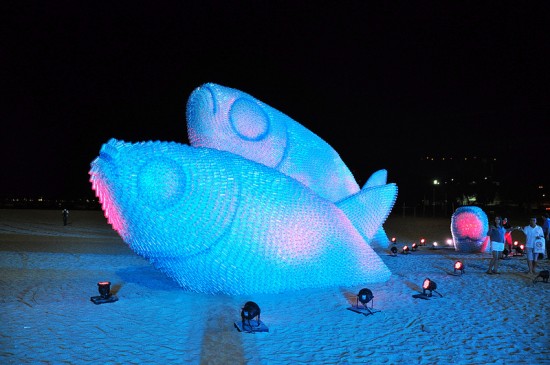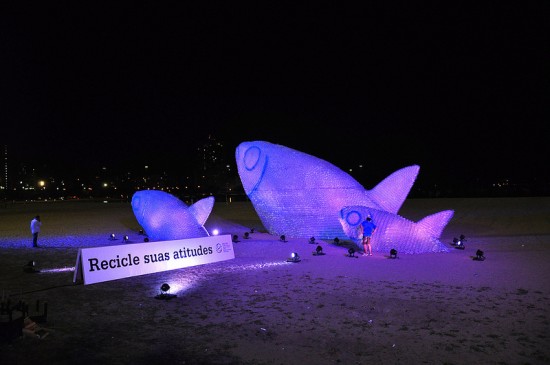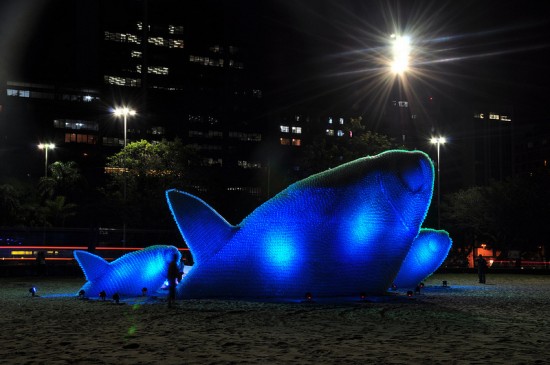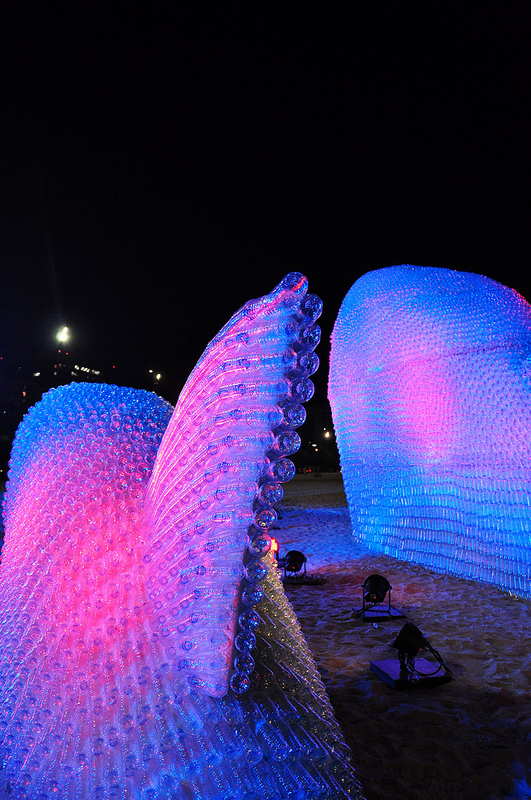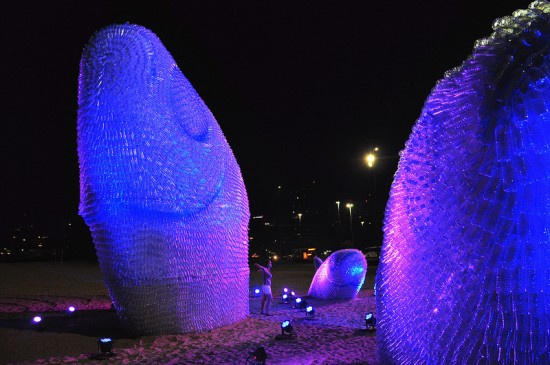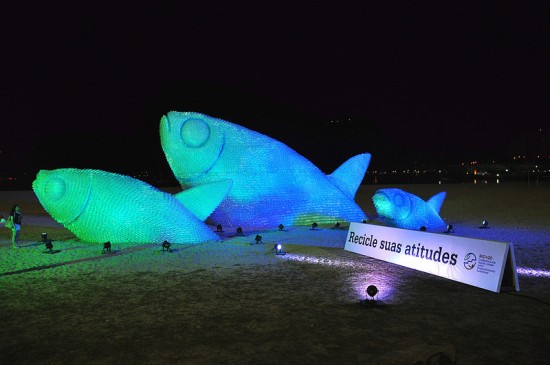 Photographs by Ueslei Marcelino / Reuters (via hungeree.com) / Alexandre Macieira / Riotur