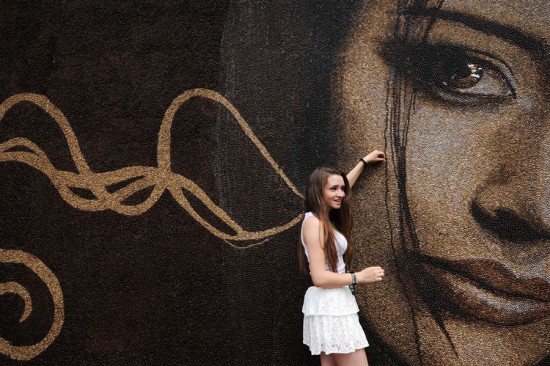 (Kirill Kudryavtsev / AFP – Getty Images)
Gorky Park in Moscow, opened the painting "The Awakening" created with coffee beans by Arcadia Kim, a Russian artist and sculptor. The piece features 1 million coffee beans, weighs 397 pounds and spans 30 square meters., which is a new world record for a painting from coffee beans. Each grain is glued and it took almost two weeks to complete.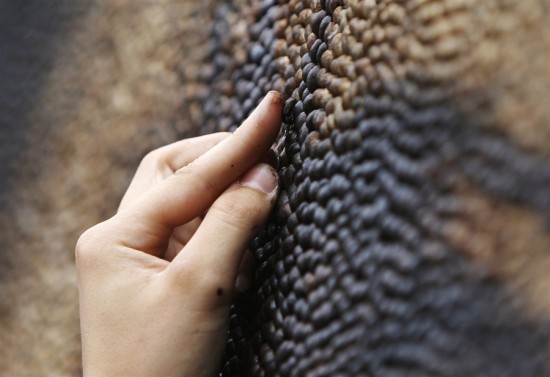 (Maxim Shemetov / Reuters)
The giant mosaic, created by Russian artist Arkadi Kim, beats the previous record, created by Albanian artist Saimir Strati by 88 pounds and 5 square meters.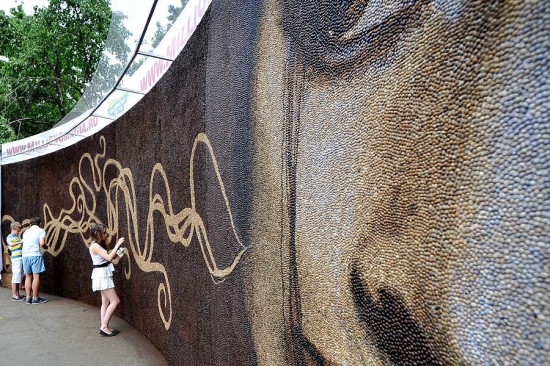 (Vladimir Song / RIA Novosti)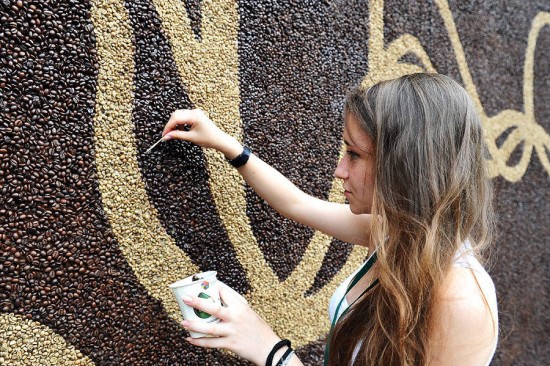 (Vladimir Song / RIA Novosti)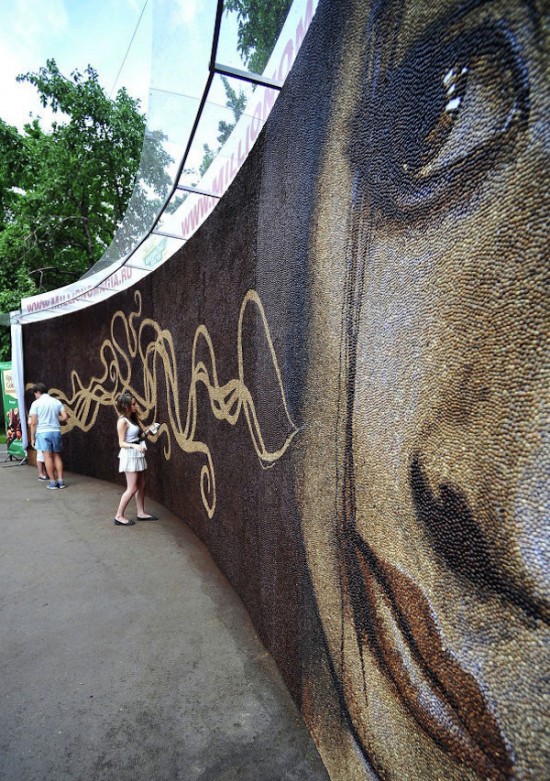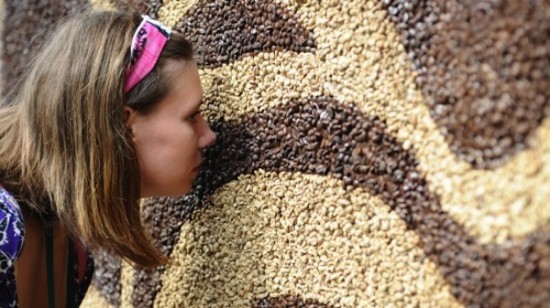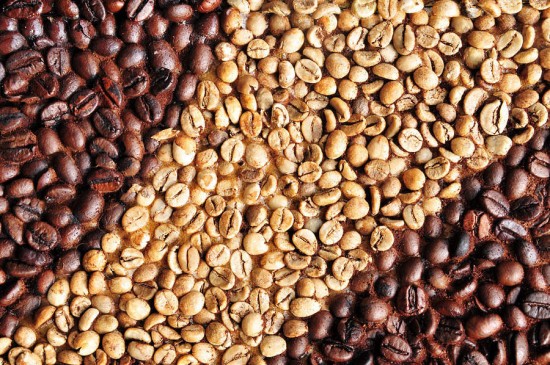 (Vladimir Song / RIA Novosti)