Perhaps no other professional sport allows its professional players to express themselves through their attire as golf. Sometimes this can lead to the occasional suave appearance but more often than not it is a disaster. Unlike most sports, uniforms are not enforced and this means some players have taken it upon themselves to stand out from the crowd.
Golf and fashion are two entities that you never expected to find accompanying one another, and as you can see from the fun and unique outfits below, they probably won't, ever.
John Daly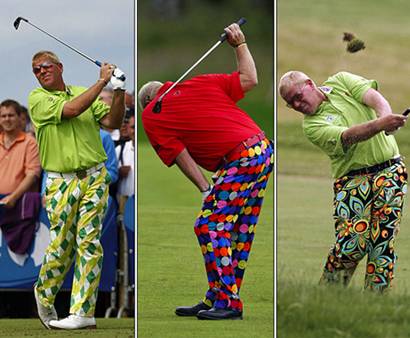 John Daly is a loveable and eccentric character who always brightens up any event he attends. As you can see, he looks like he has borrowed his trousers from a nearby circus.
Ian Poulter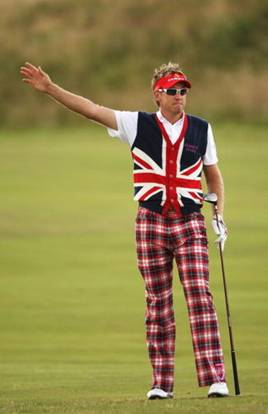 Ian Poulter is one of the golfers who have an excuse for dressing as outrageous as he does. His mum used to be the head of a major fashion brand in the UK, Dorothy Perkins, so he was exposed to fashion and often encouraged (unwisely) to express himself.

Ricky Fowler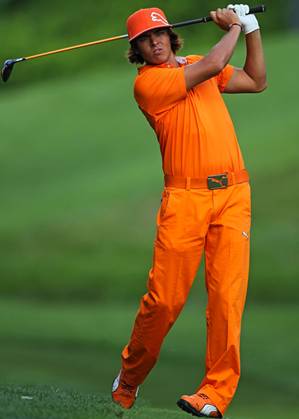 Ricky Fowler has emerged as one of the hottest young golfers around in the past year, so much so that he has been sponsored by a major sporting brand. Can anyone guess what that might be?
John O'Leary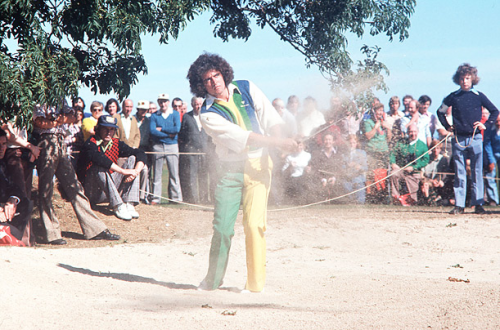 John O 'Leary wouldn't get lost in a sand trap in that outfit. The Irishman was renowned for his coulourful selection of outfits around the course.
Payne Stewart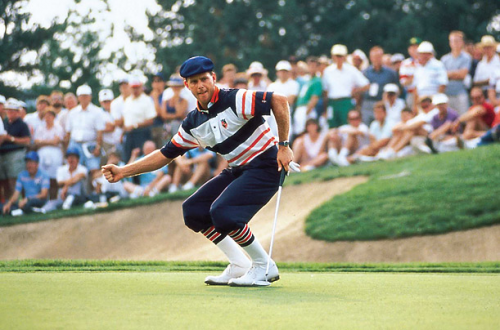 Payne Stewart won three majors in his career and was always popular with fans and photographers for his clothing.  It was widely joked that he had the biggest wardrobe in the history of golfers.
This article was written by Caddiemaster, rediscovering the Golfing fashion trends from the past 50 years. Caddiemaster provide electric golf trolleys and golfing accessories to the UK, Europe and the US.