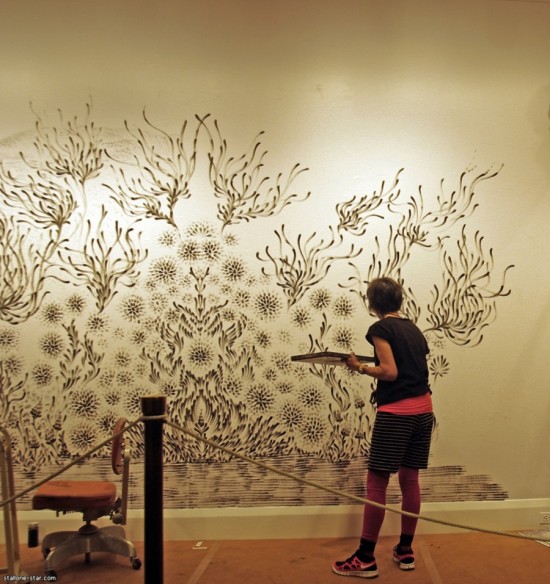 New York based artist Judith Braun creates amazing graphics panels with her fingers alone, without using any tools. Pictures of Judith Brown have a particular inner rhythm, which is given by the symmetric artworks on a large scale using nothing but charcoal dust and her fingertips.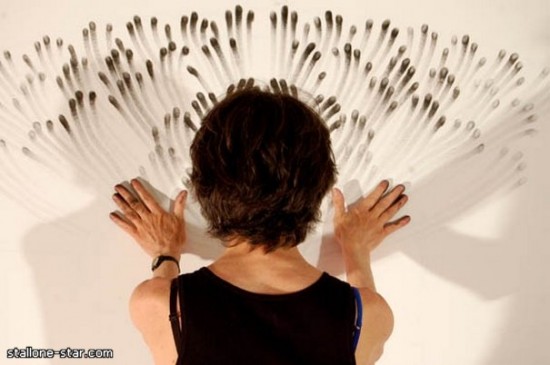 The main principle of graphic works by Brown is the perfect bilateral symmetry of the images achieved by simultaneously drawing with both hands. Thus, to create each piece from the artist is limited but perfectly obedient tools like paper, coal dust, the five fingers of each hand and swing.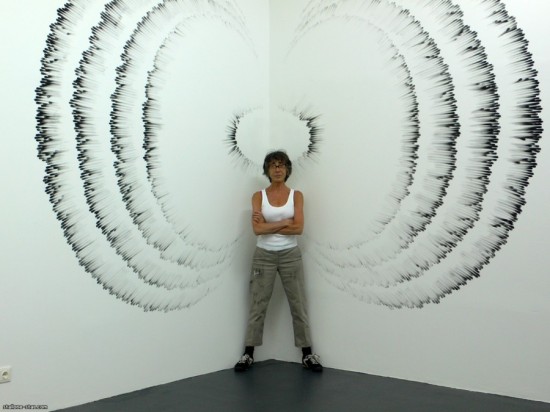 The content of his work Brown describes as an abstraction, "freedom which has been driven into the rigid framework and crystallized with the symmetry. The crystal structure of the image is also a metaphor that refers to the natural properties of graphite, which is subject to the pressure force and firepower, the ability to transform into a diamond. "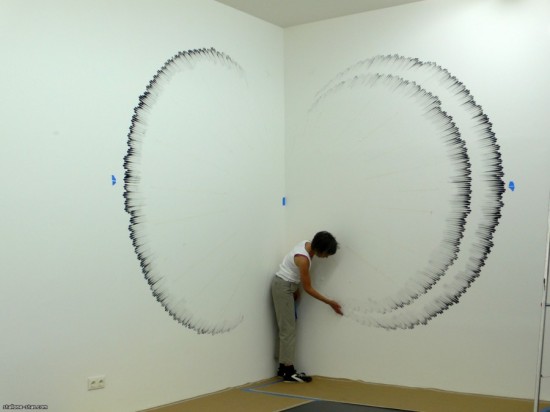 Drawings with coal dust, called "fingering". Each time, her works are becoming more ambitious and more elaborate drawings. A special role in them is the complexity of patterns. The series, which we suggest you see are called "Diamond Dust" and "Symmetric procedure." At this point, Judith works with charcoal and abandoned painting for a while, because of commercial failure of projects. "Fingering" it does not consider art in its purest form.