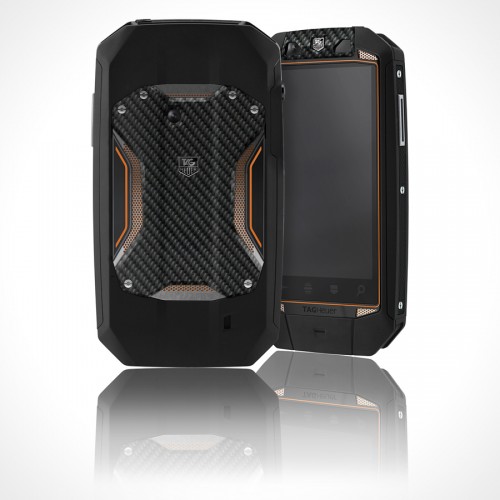 Many brands have thrown their hat into the phone design ring, from Casio, to Caterpillar, even Prada and D&G. Now with smartphones dominating the market, the time has come for brands to enter the smartphone market.
TAG Heuer watches have become a sign of prestige style and strong design, well now they have released their own Smartphone. The TAG Heuer Racer adopts many of the same attributes that TAG Heuer watches do, with the intricacy of its design, the quality of the components and the sleek looking finish.

The Racer is expected to come loaded with quad-core silicon and will run on Android 4.0 Ice Cream Sandwich, meaning it should comfortably compete with most of the other Android phones on the market, yet this one has its unique selling point. Not only does it display the coveted TAG Heuer brand logo, but it has been designed like a race car!
Pieced together with carbon fibre and titanium, the TAG Heuer Racer looks every inch the class outfit it was intended to be, the sleek lines, the race car style contours and the shockproof rubber casing. TAG Heuer have released the tagline that the Racer is "crafted for high performance", and at the $3600/€2800 price tag that it is due to start at, it should deliver. Although it probably wont have the functionality of an iPhone or the Samsung Galaxy II, the market it is aiming for (well off petrol heads) is certain to have their heads turned by what looks to be a very attractive and well made phone.
Written by Chris, blogger for The Watch Hut