Do you ever get tired of the internet? Do you ever feel like you're stuck in some kind of a evil loop?  You know the feeling. It's like there's a social monkey on your back that you  can't get rid of. No one really browses the internet anymore. You're either poking someone, being followed or losing an auction. Sound familiar?  Well I have a solution. It's time to break you guys out of that loop. Here are some awesome sites to get you started.
1. CollegeHumor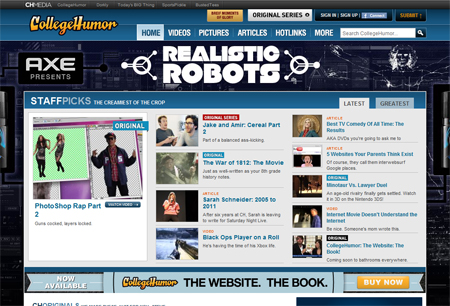 Here's another very entertaining website.  Tons of cool links, Funny Pictures and awesome videos that they make themselves. It is as the name suggests "College Humor".
2. FunnyOrDIE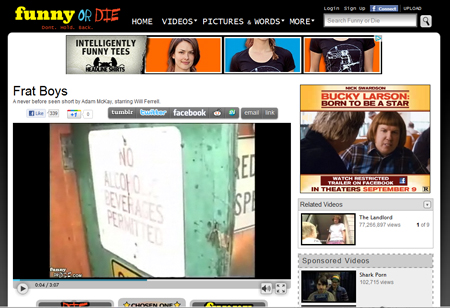 Now this website, is one of my favorites. Not because they have Funny Pictures and Videos or  because they make hilarious custom animations… but because the owner of this website is Will Ferrell. Yup, I like goof ball actors. Guilty as charged.

3. FunCage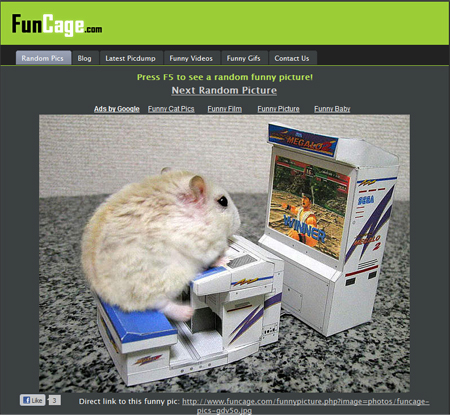 That's right ladies and gentlemen, one of our own. Believe it or not, the position is well deserved. We're talking thousands of Random Funny Pics, Animated GIFs, Funny Videos, Entertaining blog and much more.  You can easily spend a couple of hours here and not even know it.
4. TopWTF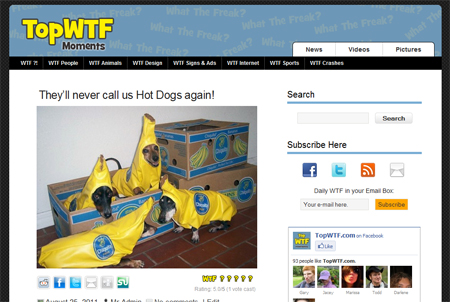 Yet another pretty cool website. Top What The Freak.  (Yup, that's the polite translation). A collection of  Funny Pictures, Videos and News that will make you say What The Freak!?
5.xkcd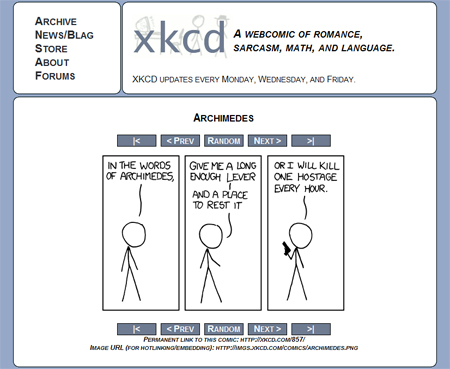 These guys really know how to scribble and have the sense of humor to go along with it. This is one of the best websites on the internet when it comes to web comics. They updated Monday, Wednesday and Friday. It's well worth it.