Barra Airport, Scotland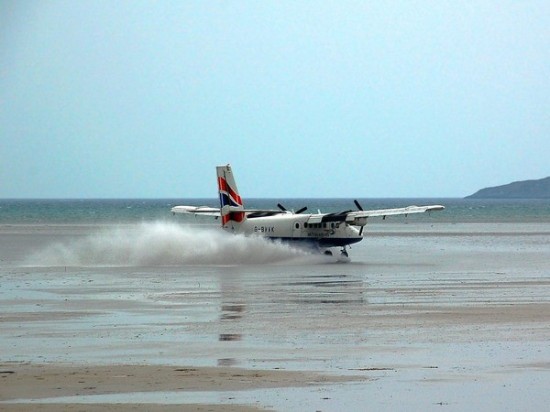 Barra Airport in Scotland is the only airport in the world that uses the beach as its runway! When the tides are high, the beach is covered with water and the planes are forced to land on the wet surfaces.
via youthconnectmag.com
Chek Lap Kok, Hong Kong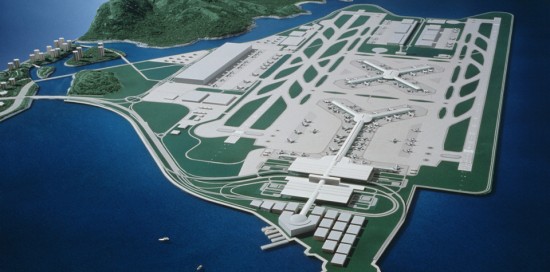 Hong Kong's original airport, Kai Tak, was surrounded by high-rise buildings and residential areas, with a runway that jutted into the water. Officials knew they needed a replacement, especially to facilitate the enormous amount of cargo passing through the region, so they built this 3.2-sqaure-mile island. Construction started in 1991, and involved merging two smaller islands together with reclaimed land.
via popularmechanics.com
Courchevel Airport, France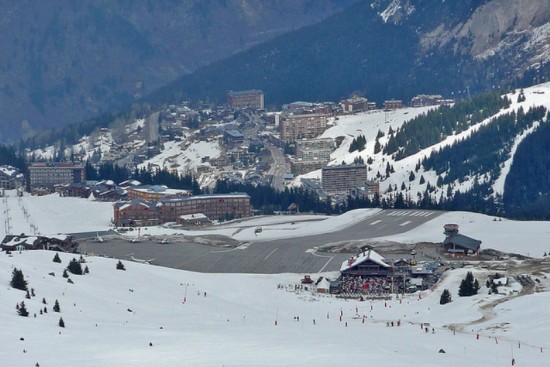 Courchevel Airport is an airport that serves the ski area in the French Alps. It has an upslope runway that is adjacent to a popular area for ski runs. Aircrafts cannot make landings during fogs or low clouds because of the airport's lack of instrument approach procedures. Its runway measures only 525 meters long. It primarily serves only small fixed winged aircrafts and helicopters. The airfield itself has an elevation of 6,588 meters.
via therichest.com
Gibraltar Airport, Gibraltar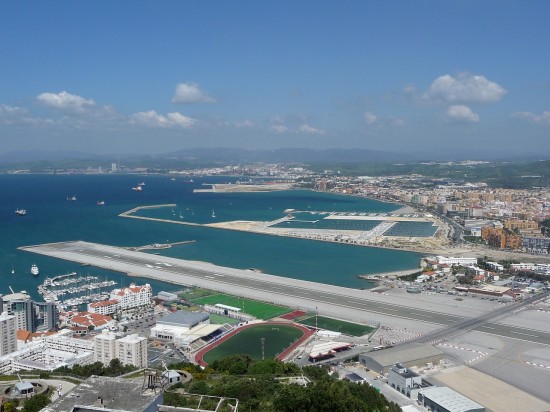 Traffic must be stopped when planes are using the gibraltar airport, and pilots must take care when landing to quickly engage the brakes, as the 6,000-foot runway doesn't leave much room for error.
via smartertravel.com
Ice Runway, Antarctica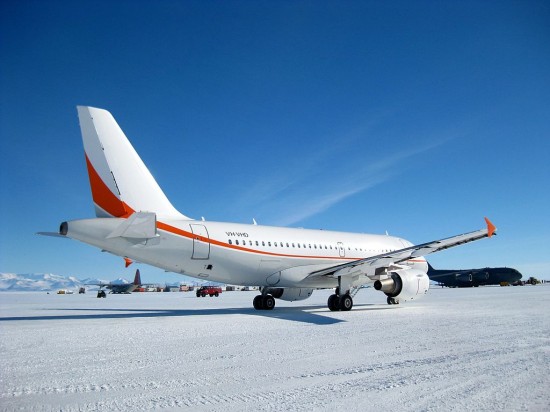 The ice runway in Antarctica is the only way to land a plane on the continent. The airport has no paved runways, and planes are forced to land directly on ice. This is all in addition to some of the worst weather on the planet.
via lifehack.org. Want to know more aside from the Ice Runway? Check out these amazing Antarctica facts and be prepared to be amazed.
Juancho E. Yrausquin Airport (Saba)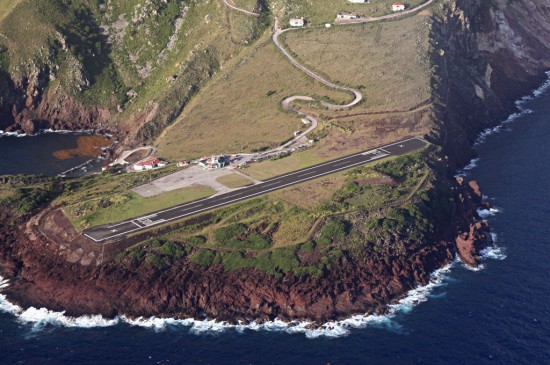 Juancho E. Yrausquin Airport (also known as Saba Airport) boasts the title of the airport with the shortest commercial runway in the world!
via zerosixright.com
Kansai International Airport, Osaka, Japan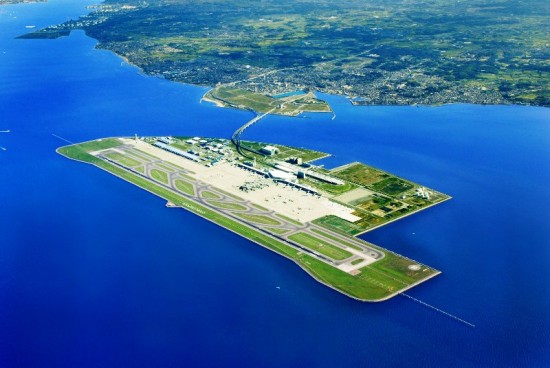 Land is a scarce resource in Japan, so engineers headed roughly 3 miles offshore into Osaka Bay to build this colossal structure. Work on the manmade island started in 1987, and by 1994 jumbo jets were touching down. Travelers can get from the airport to the main island of Honshu via car, railroad or even a high-speed ferry.
via funonthenet.in
Madeira Airport – Portugal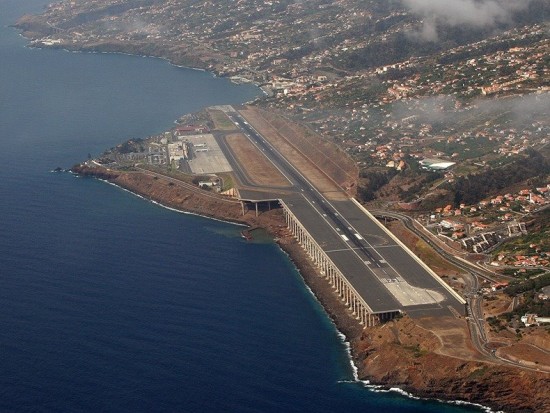 The FNC runway is abutted by water on one side and hills on the other, and in 2000 the runway was extended over the Atlantic Ocean about half a mile in order to accommodate jet liners. The overwater landing strip addition is supported by giant pillars, which you can actually boat around once your stay on Madeira begins.

via jaunted.com
Nepal's Lukla airport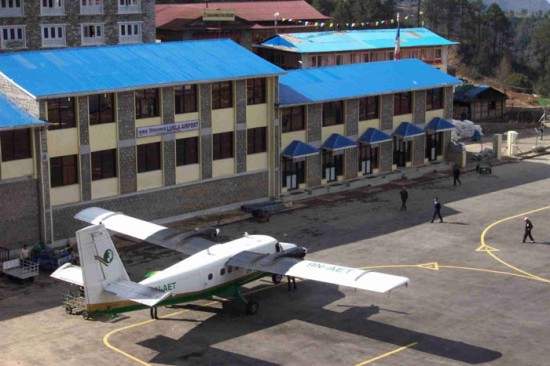 As soon as the decades-old Twin Otter landed at Lukla airport, passengers burst out in applause. They do that for nearly every safe landing at the often terrifying airport at the gateway to Mount Everest.
via economictimes.indiatimes.com
Paro Airport – Bhutan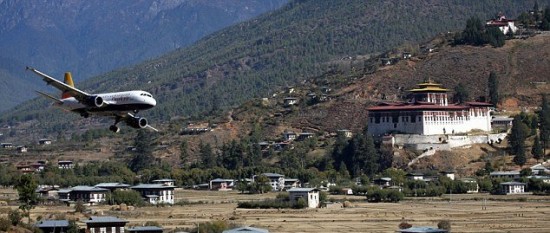 Princess Juliana International Airport (Saint Martin)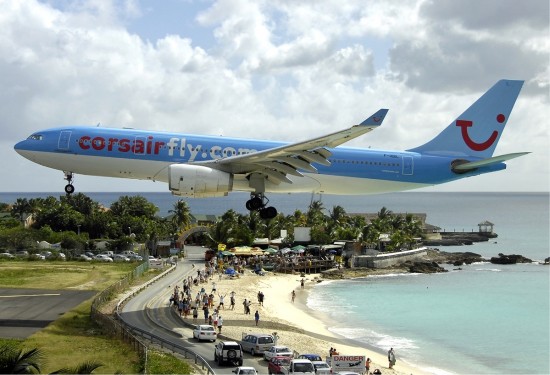 Princess Juliana International Airport serves Saint Maarten, the Dutch part of the island of Saint Martin. It is the second busiest airport in the Eastern Caribbean. The airport is famous for its short landing strip — only 2,180 metres/7,152 ft, which is barely enough for heavy jets.
via oddee.com
Qamdo Bamda Airport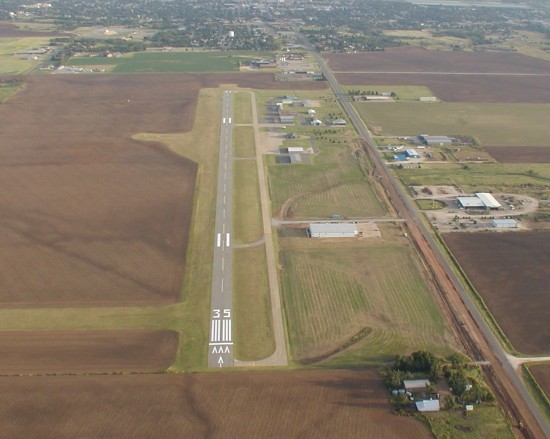 Qamdo Bamda Airport is the world's highest airport, perched more than 14,000 feet above sea level. Even more impressive than the airport's altitude, however, is the nearly 3.5-mile-long runway.
via listverse.com
Shimla Airport, India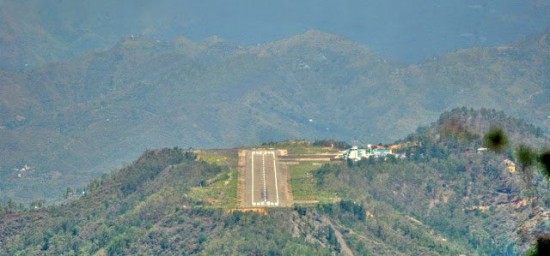 Shimla, once being the summer capital of British India, has foggy weather approximately 100 days a year and is situated 6,988 feet above the sea level. It has become an attractive destination for sun-weary people, served by the Shimla Airport outside of town.
via jaunted.com
Toncontín International Airport in Honduras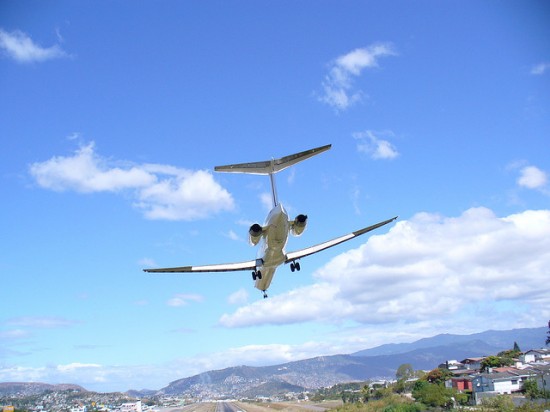 Toncontín International Airport have seen more than one major airline crash in their careers. The biggest crash to date at Tegucigalpa's airport was in 2008 when a TACA Airlines Airbus A320 overshot the runway on a rainy day in the Honduran capital.
via travelstart.co.za