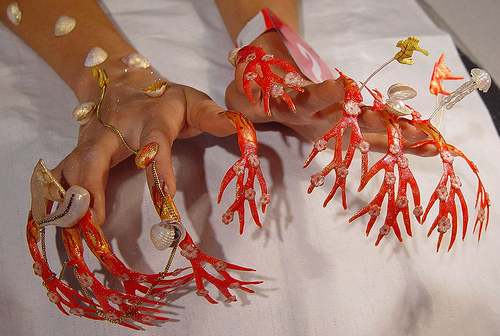 Guess you won't need a fork with this kind of coral nail design!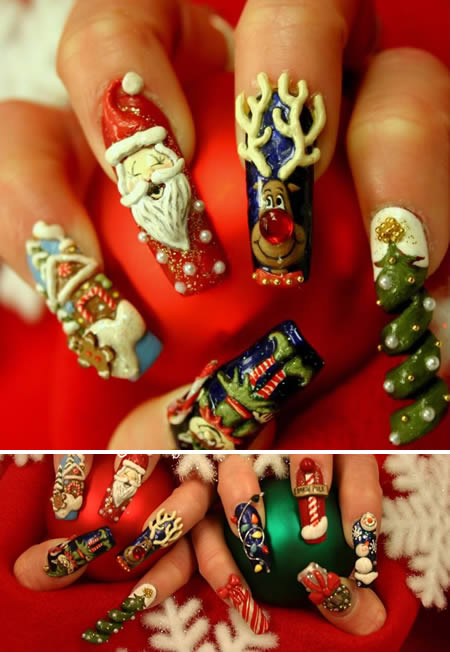 Stay in the spirit of Christmas now and whenever you want!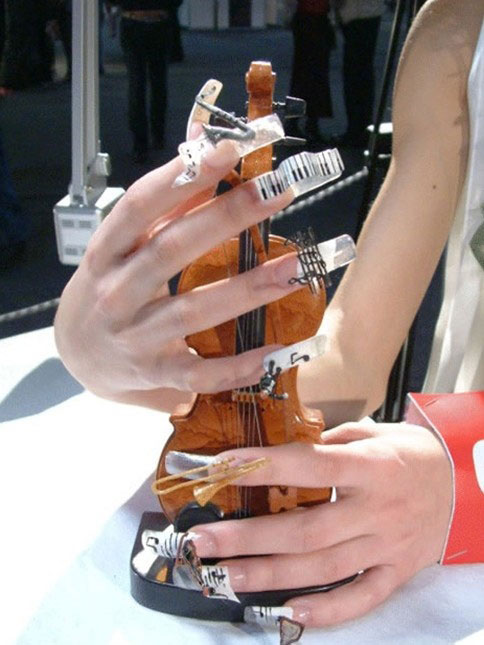 Wonder if the nail design obstructs the artist from playing the instrument!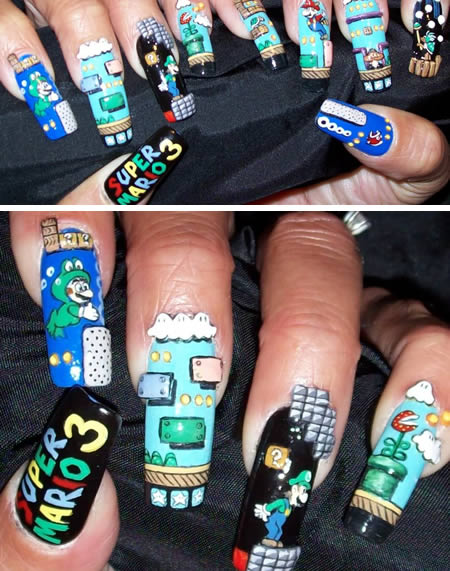 Inspired by the Super Mario. What a game, ain't it?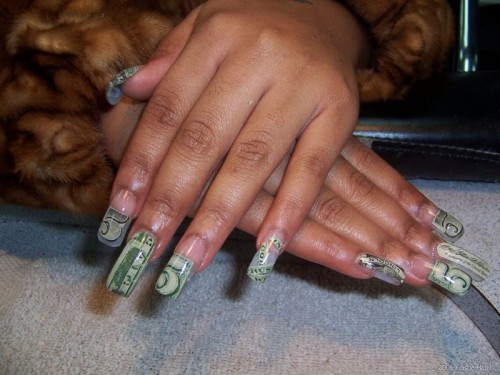 If you do not have money in your pocket, you can flaunt the one on your finger tips, LOL :)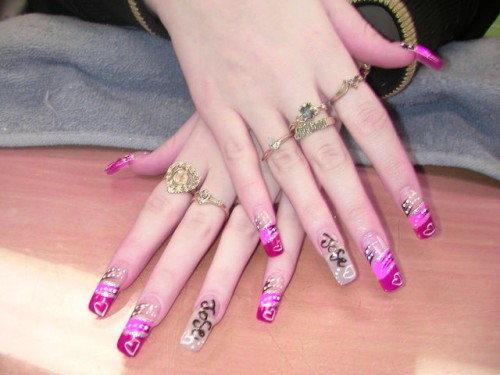 Sexy nail designs that is sure to attract many eye balls!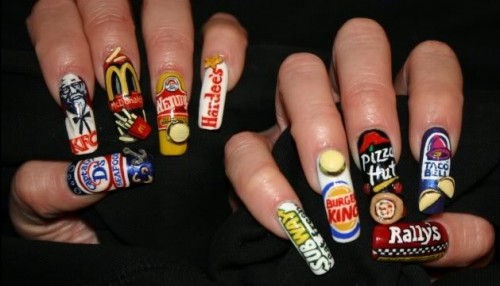 These fast food nails will not let you stay hungry for long!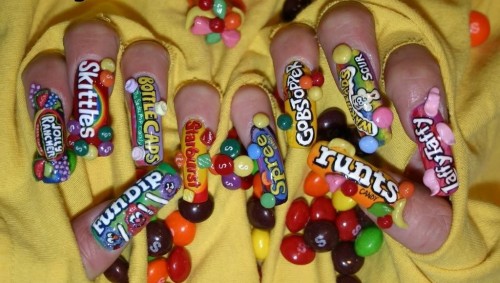 Go candylicious with these smart and candy nails!