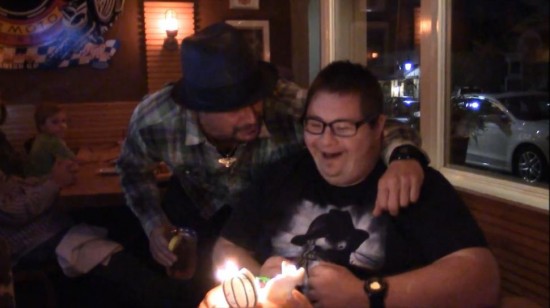 Kid Rock just gave one of his biggest fans the best birthday gift of his life.
Watch the video of Kid Rock surprising the 30-year-old man, who has Down syndrome:
Dan McGurk had been trying to get Kid Rock to show up at his birthday party in Detroit by sending video invitations and letters, and it finally paid off!
The two sat down together and chat for a while, and Rock gave Dan some gifts he will never forget!