On the eastern coast of the island of Kefalonia in Greece, one most beautiful Melissani cave is located. It is located approximately 2 km from the town of Sami and 10 km from the town of Argostoli.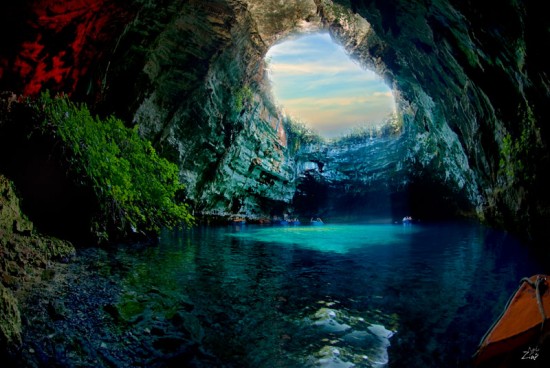 The caves are surrounded by forests, and to the west lies the hillside. You would definitely like to visit such a magical place.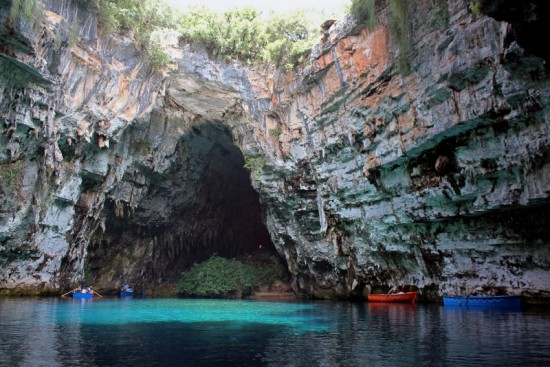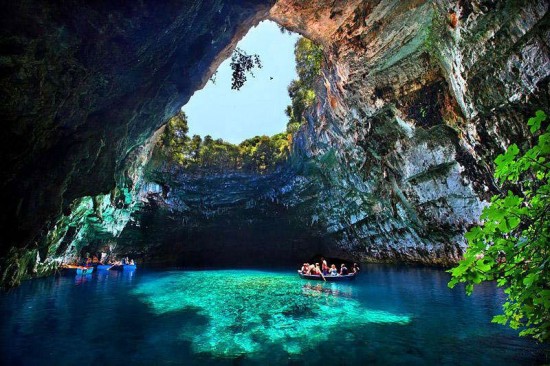 The lake water is brackish – a nasty mixture of marine and sweet water.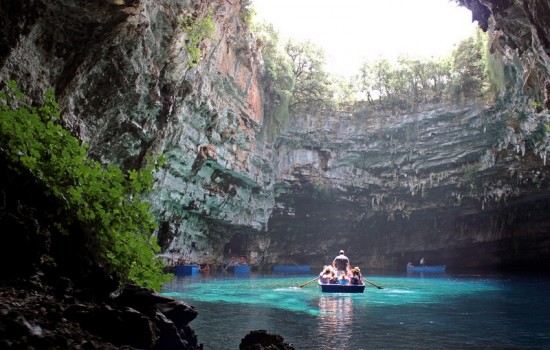 The cave is about 500 meters from the sea, and the water level in the lake is a meter above sea level.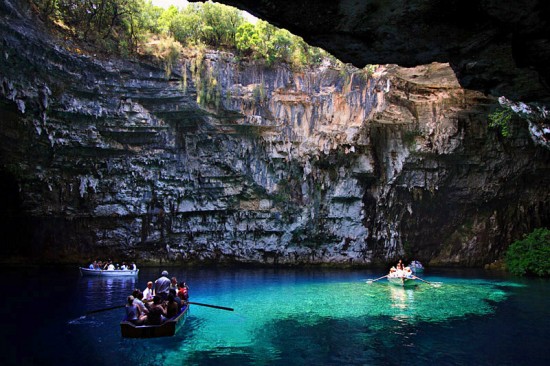 Water rises from the cave system at a depth of 30 meters from one side of the cave and flows to the other end of the cave.It is calculated in 1959 in specific experiments with paint.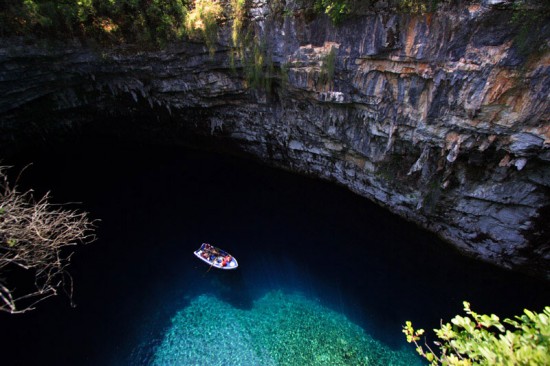 Cave, once consisted of two large caves, collapsed thousands of years ago. Today the cave is in the form of the letter "V" and two large sunken living room with an island in the middle.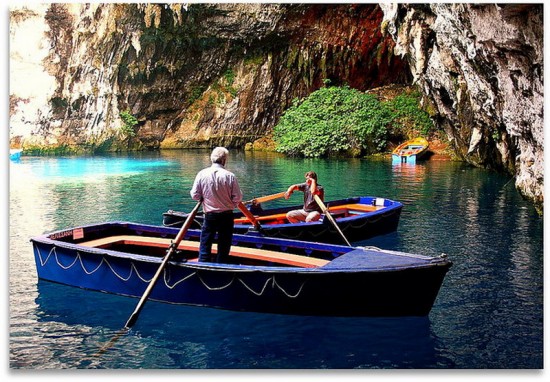 In the first cave is a large oval hole in the surface where sunlight penetrates. The second cave is a huge grotto with arched roof and numerous stalactites and stalagmites.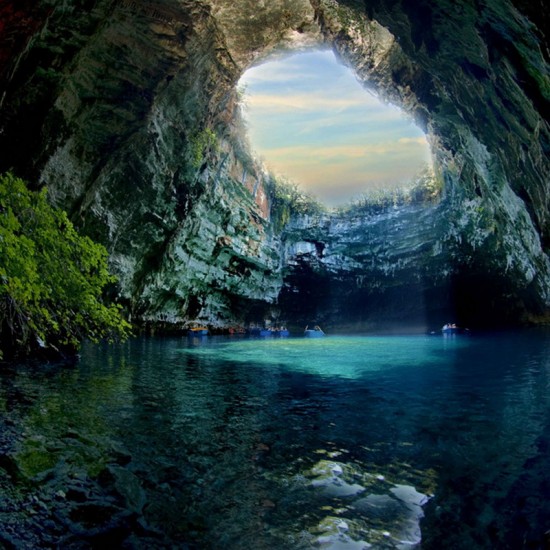 It is best to visit the cave in the middle of a bright sunny day. Tours are conducted by boat in both the grotto.